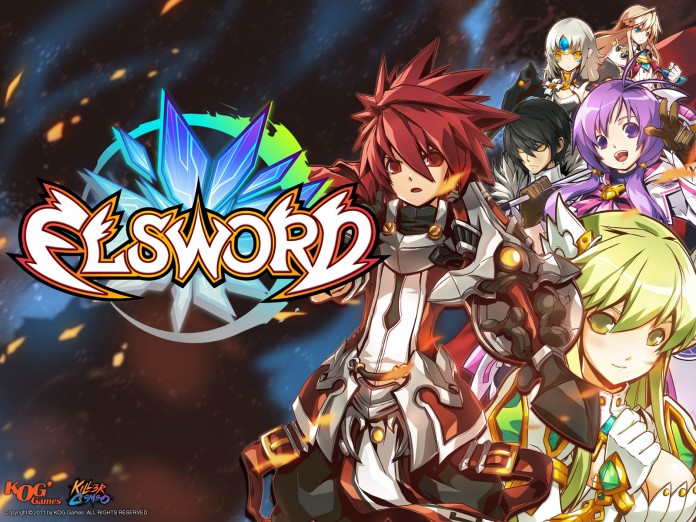 Elsword's Episodic Season 2 Update Series Continues With The New Magician and Mercenary
Aisha and Raven get new English Voiceovers, New Skill Tree, Attack Combo Commands and More
Irvine , Calif. , January 14, 2016 – KOG Games, a leading developer and publisher of popular free-to-play action MMORPGs, today announced Elsword's Season Two update has launched all-new Magician and Mercenary, plus all new, star-studded English voiceovers for Aisha, Raven, the entire NPC cast and more! See the all-new Aisha and Raven video HERE
The latest in-game updates feature a full makeover for Aisha and Raven. From their in-game models and illustrations, rebalances to power, effectiveness and application to a number of casts/skills, both characters have received a refined attack combo Command entry (basic attacks).
As with all Season 2 character updates, the Skill Tree revamp includes new character information, character intro and primary skill upgrades. Players can learn skills automatically by reaching certain levels and the Skill Tree now shows skills players can learn, sorted according the skills' level and players no longer need to choose between skills! Additionally, new attack combo commands are now listed showing commands for each action.
From Hollywood, to Anime, to musical theater, talented actor, writer and musician Brian Beacock lends his all-star, award-winning talent to the Elsword character lineup as non-other than Raven! Well aware of the eternal Sub vs. Dub debate, the KOG Games team says Fear not, all Elsword players get to choose between original Korean language and the all new, star-studded English cast. With a quick visit to the Elsword in-game Options menu, players can select either language.
To kick off the update, Elsword is hosting an Aisha and Raven Season 2 Celebration Sweepstakes! Beginning January 13 through January 26, players can play as the new Magician and Mercenary for a chance to win K-Ching, plus killer Elsword Season 2 commemorative swag! Players can log onto the game, create both Aisha and Raven characters and play for two hours each … it's that easy.