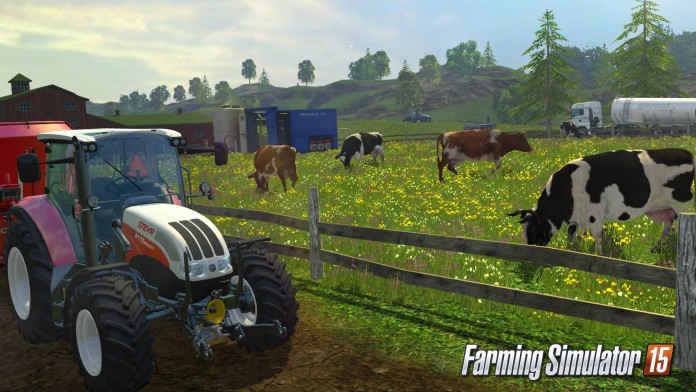 Welcome to the new generation of Farming Simulator! With a brand new graphics and physics engine, Farming Simulator 15 offers an immense open world, filled with details and visual effects transporting the Farming Simulator franchise to a new era.
Post Date: 16:11 28-07-2015
Rating: 10
Author: axwellshm
Comment: It is indeed a funny if you are fan of the land working games. I mean I love it, it is cool, good graphics, good simulation after all. They did a good job with this one.
Post Date: 13:58 25-07-2015
Rating: 10
Author: SulzYee
Comment: Farming Simulator is one of the best simulation games in this year. You start this game with few tractors and tools for farming… when you earn more money you can buy new vehicles. Also there are farms with sheeps, chickens etc. Selling your gods you earn money… Funny game, I recommend to try it…