Fly For Fun (FlyFF)
Game Description and Comments
Flyff (Fly for Fun) is a popular free MMORPG with colorful graphics that obviously focuses on characters flying around. Although this game was offline for about a month and a half, it is still one of the highest rated online games in the Review Directory due to its graphics, gameplay, and strong community. The game is now back in operation and has experienced a large traffic spike as a result of the long hiatus. To further bolster the community, there are more forums about the game now covering everything from Guilds and PVP to bragging about Player Rankings.
Select User Reviews (Edited for Presentation)
Author: Kidan
Rating: 10
Comment: The cool thing about this game is that you can really fly. I mean really fly! The girls can get broomsticks, and the boys get skyboards! It is totally awesome! Although it needs a little more work on it, other then that it is really cool! A must for any MMORPG gamer! A solid 10!
Author: azeo
Rating: 10
Comment: Man this game was great, but now the servers are off till November.
Author: auto160
Rating: 10
Comment: Way better than RuneScape!
Pricing Model
Flyff is a free MMORPG that is currently completely free, but an item store appears to be a part of the game's future.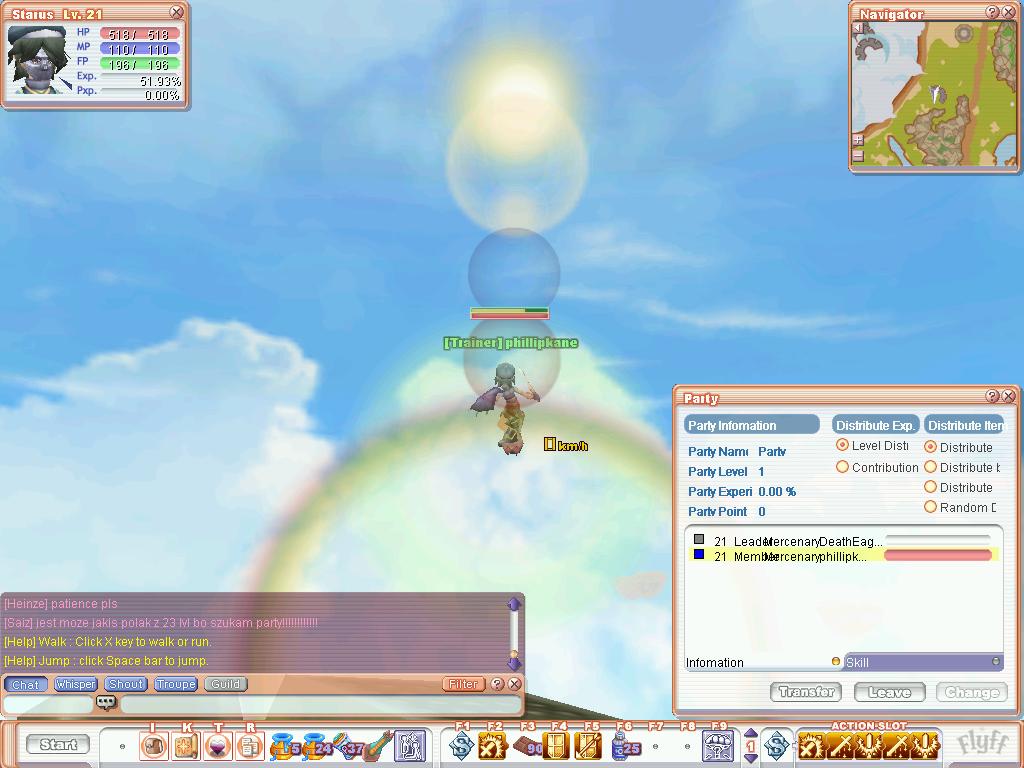 Past Featured Online Games of the Week:
Puzzle Pirates
Assume the role of a pirate on the high seas in this puzzling free MMORPG.
Maple Story
Take a look at a MMORPG with cartoon-style graphics that is free to download and play.
GunZ
A game that lets you live out your action movie fantasies online.
BattleMaster
A little-known free Online RPG with strong strategy elements.
Adventure Quest
Take a closer look at one of the more colorful free online RPGs.
Knight Online
Check out one of the best free 3D MMORPGs.
RuneScape
GameOgre.com takes a closer look at one of the more popular Free MMORPGs.