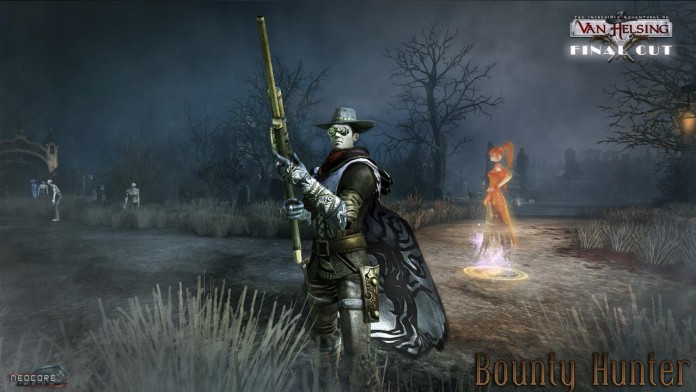 Don't let the long winded title and the confusing preceding trilogy fool you, The Incredible Adventures of Van Helsing Final Cut is quite possibly the best action RPG since Diablo 3. However, it could take a few pointers from Diablo in terms of simplicity and the simple fact that sometimes less is more. For starters, the game should be called Van Helsing or even Helsing. Anything above that just takes away from the franchise. Don't believe me? Take a look at Doom, Quake, Halo, and, yes, even Diablo itself. Next order of business would be to remove the previous three titles and make this the first installment of a very good franchise. Instead, this game is free if the own the inferior trilogy. Free games are always nice, but this is undoubtedly the best game of the series and one of the best action RPGs in years.
You will need to log in multiplayer where you experience PvP or co-op, but you can play the story solo offline. After that, this mode is hit or miss. Multiplay is a hit while it actually works and does not crash. The stability or lack there of has been the miss. The other obvious downside is load times. In fact, I would go so far to say that it is has the longest load times I have experienced in a game….ever. It is not only when the game is first installed either. Furthermore, moving along on the map from one to another is also long and tedious.
When the game does finally load, especially in single player, you start to appreciate it much more. Gamers who are not patient may not make it that far though. Those that are patient will be treated to a borderline great action RPG with a rich atmosphere. After you choose one of 6 playable classes, you will get started with a ghost who is your companion and fighting ally. I chose a melee class, of course, and my official name in the game is Ogre Van Helsing. You can see some of my game play in the video below. You can also see some of the eye candy that the environments project. There is quite a bit of detail and some of the outside areas are quite impressive.
Long times aside, I would likely choose this game over every other Action RPG including the two Torchlight games besides the Diablos. The companion, the story, the environments, the game world, deep skill system, special perks, and the heaping amount of game play truly make Van Helsing Final Cut a special ARPG.
Key Features:
The final installment.
Action RPG.
Retails at $44.99 on Steam.
Free if you own the trilogy.
Has multiplayer modes (PvP and Co-op).
Has single player offline mode.
Can choose difficulties.
Six different playable classes to choose from.
Gothic-noir environments.
Level cap is 100.
Can gear up and get quests in towns.
Daily quests and regular events.
Pros:
The best ARPG since Diablo 3.
Ghost companion.
Graphics are very nice.
Environments are not stuck in a dark dungeon.
Voice acting is well done.
Deep game play.
Plethora of skills to choose from.
Plenty of variety.
Massive amounts of loot.
Can teleport between areas instead of just walking.
Cons:
Loads incredibly slow when starting.
You need to login to multiplayer.
Multiplayer has been problematic.
Loads slow between areas.
Should have been one epic game instead of the previous 3.
Name is long enough to confuse potential players.