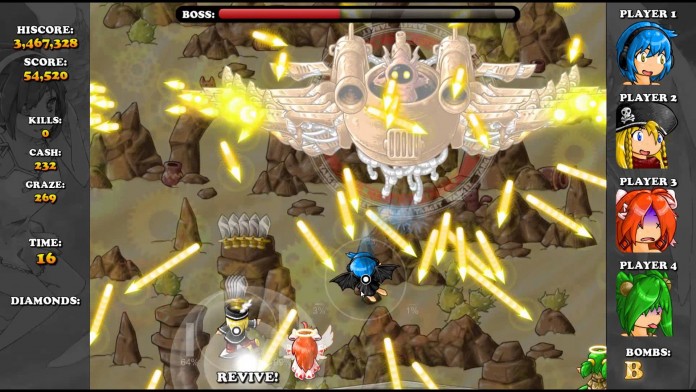 Bullet Heaven 2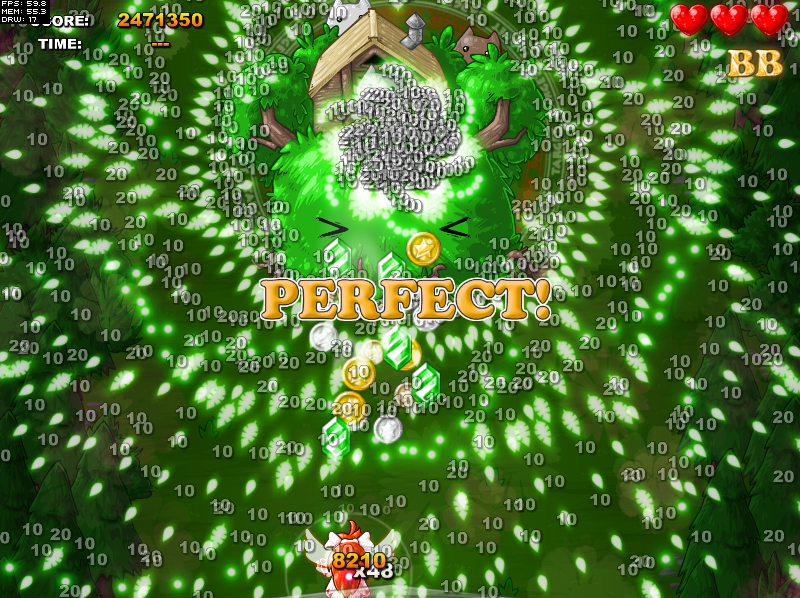 Bullet Heaven 2 Game Description and Comments
Bullet Heaven 2 is a free arcade action game with anime like characters. The type of game play is referred to as Bullet Hell and has been around since the days of Galaga and Galaxian etc. This game puts a spin on that old formula with anime characters, better music, and a wide variety in both monsters and game play. I played through the first level with my character on a flying sword and received a level rank of A.  Game play is comfortable and smooth. Besides you can't beat the price of free for such a fun game!
Play Bullet Heaven 2 Arcade Online Game
Features
1. Free online game.
2. Arcade action.
3. Try to get the Hi Score.
4. Fight small monsters.
5. You have help from Matt and NoLegs.
6. Can play though many worlds.
7. Unlock new areas by besting foes.
8. Collects hearts for health.
9. Can win medals.
10. Can use cheats and handicaps.
Pricing Mode
Bullet Heaven 2 is a free flash game published for the web and is supported primarily by advertising.