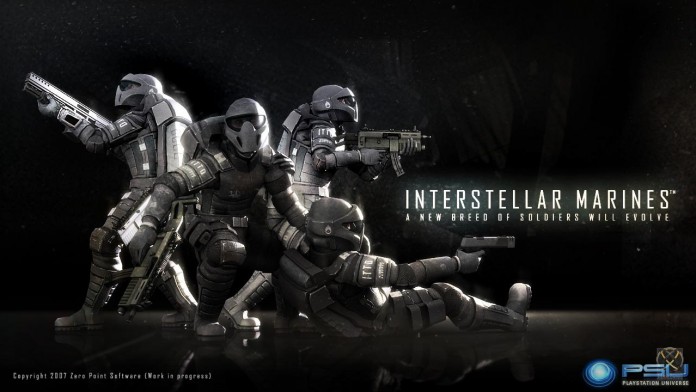 Interstellar Marines is an AAA, FPS, Sci-fi, action and adventure game with an original and unpredictable storyline featuring single and cooperative gameplay, with heavy focus on realism. Planned as a trilogy and targeted at a 17+ audience.
Post Date: 12:09 04-06-2015
Rating: 7
Author: LosmiK
Comment: its not pretty much now but what there is is pretty awsome and solid but for the awsome stuff upcoming and the open community is great and the developers are really actitve too
Post Date: 19:11 14-01-2015
Rating: 7
Author: altot
Comment: I must say I have been pleasantly surprised by IM's creators. They have recently churned out quite a bit of content for all modes and it's enough to give the non-deathmatch loving supporters something else to do. The shooting mechanics are improved with stealth aspects to the game, solo is very difficult and Co-Op a challenge worth playing. Better be in top form or you won't make it.
Post Date: 14:16 24-11-2014
Rating: 7
Author: Mihajlo
Comment: Interstellar Marines is sci-fi first person shooter game developed by Zero Point Software. Game features up to 6 player Co-op Missions, decent character customization and great graphic. I rate this game 7/10
Post Date: 13:28 29-05-2014
Rating: 8
Author: ivekvv256
Comment: I liked this game and it was really interesting playing it. This is a really well designed shooter game so if you are good at shooting you should definitively try it out. It has got good graphics and gameplay is awesome. Anyways I rate it 8/10
Post Date: 11:52 21-02-2011
Rating: 6
Author: sasuke24
Comment: This is a nice FPS. I like the graphics. The combat system is also well devoloped.