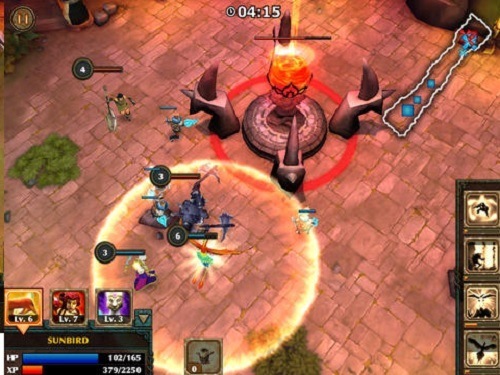 Legendary Heroes is mobile based MOBA experience available on the iOS and Android platforms. The game focuses on 3v3 battles and packs hours of content into its single player campaign which means you can play the game anywhere without worrying about using up your monthly data download limit.
Post Date: 09:30 13-04-2015
Rating: 8
Author: LosmiK
Comment: The kind of 4X that brings my relationship with strategy games to a lofty peak. It is engaging and yet oddly meditative, almost relaxing to play rather than nerve-wracking and brain-frying.
Post Date: 21:04 11-02-2015
Rating: 7
Author: axwellshm
Comment: Well really good game for iOS and Android, kinda reminds me on League of Legends, the level bar, nexus, has so similarities. I really haven't tried it yet, but im looking forward to it. Rating 7/10.
Post Date: 09:14 22-06-2014
Rating: 8
Author: Shokata
Comment: It reminds me on lol 🙂