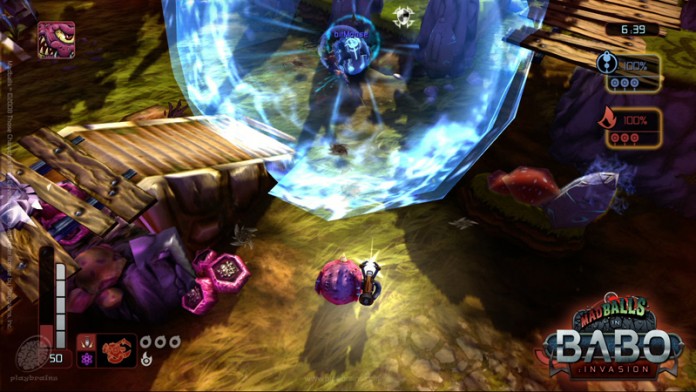 Featuring the recently re-released Madballs toy characters, the fast-paced action game is available now through Xbox LIVE® Arcade and as a downloadable PC game on Steam.
Post Date: 12:05 29-07-2015
Rating: 9
Author: axwellshm
Comment: Game is pretty funny. I enjoyed playing it and it's just funny lol. I really like this game, it's based to be shoter, but really has cobination of other genres.
Post Date: 12:42 23-11-2014
Rating: 9
Author: arZ
Comment: Madballs in Babo: Invasion its a combination about a strategy game, shooting game and a tower defense game, with a singleplayer or multiplayer game mode. The graphic is really cool and the sound effect are good to. I rate this game with a note 9/10. Nice game!
Post Date: 00:41 27-12-2012
Rating: 9
Author: Mordekaiser
Comment: Great game i really enjoyed it it has strategy and shooting mixed with some tower defense really a great game it is multiplayer also and you can play it on xbox live or PC really great game worth checking and playing for sure