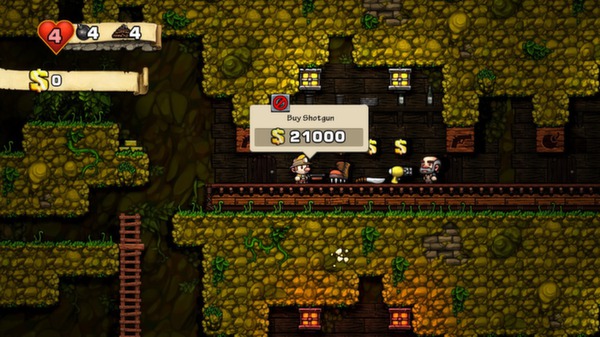 Spelunky is a unique platformer with randomized levels that offer a challenging new experience each time you play. Journey deep underground and explore fantastic places filled with all manner of monsters, traps, and treasure. You'll have complete freedom while you navigate the fully-destructible environments and master their many secrets.
Post Date: 11:11 07-08-2015
Rating: 8
Author: SulzYee
Comment: Funny indie game, something like Robcop… Here you have to kill monsters, and find treasure.. 8/10 my rate…
Post Date: 08:16 04-12-2014
Rating: 7
Author: arZ
Comment: Spelunky is a jump and runa based game where you need to challenge every time you start to play a new or saved game.
You need to kill different monsters, avoid traps and find treasure. Graphic is bad, but the game is fun. I rate it with the note 7/10!