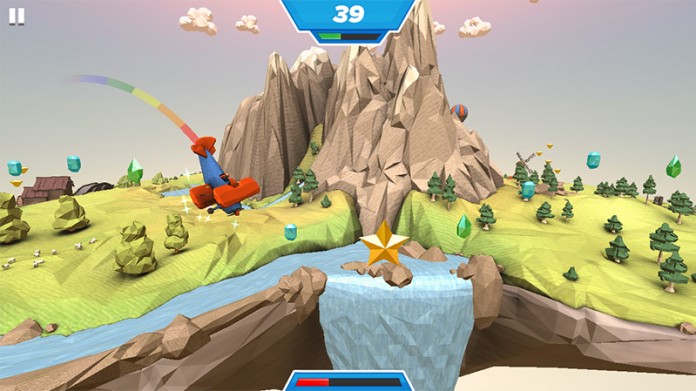 Swooop
Swooop is a free 3D flying game where you control an Airplane or, to be exact, a bi-plane. This is a neat little game that was made using PlayCanvas. You fly around collecting gems and stars, but have to be wary of clouds because those drain your fuel. The purple gem gives you access to a bonus realm.  The best feature is the ability to compete against other players at the same time. These intensely competitive showdowns set Swooop above most other Online Games of the Week in 2015 so far.
Play Swooop Flying Online Game
Features
1. Free online game.
2. 3D graphics.
3. Flying game.
4. Can set high score.
5. Built using PlayCanvas.
6. Compete against other players.
7. Can enter a bonus realm.
8. Collect gems while avoiding clouds that drain your fuel.
Pricing Mode
Swooop is a free flash game published for the web and is supported by ads and micro-payments.