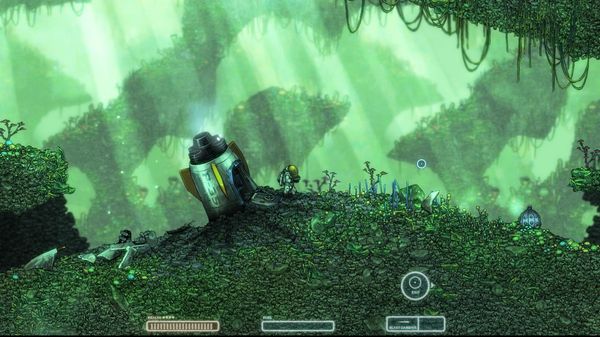 Capsized is a fast paced 2D platformer focused on intense action and exploration. As a intrepid space traveler, your ship has crash landed on a mysterious alien planet. You must navigate through the perilous environment and fight off blood-thirsty creatures to save your crewmates and escape with your lives!
Post Date: 12:28 10-02-2015
Rating: 7
Author: axwellshm
Comment: Fun game I must admit, these future games and talking about aliens, didn't get me quite interested in them, but this game has something unique and really cool about it. I think it's not so boring and i will rate this game 7/10.
Post Date: 21:23 12-01-2015
Rating: 6
Author: altot
Comment: The concept of this game is quite unique and brilliant but the finishing product isn't up to the par. It get fairly boring fairly fast. Still it's a solid platformer which we don't get a lot of these days.
Post Date: 08:56 07-11-2014
Rating: 8
Author: arZ
Comment: Capsized is an interesting 2d game. You are crashed on a mysterious alien planter and you need to fight againts the different aliens, and you need to save your life and your crew mates. Love this this space game. Rating 8/10!
Post Date: 17:05 09-03-2013
Rating: 9
Author: akshaj
Comment: i liked it very much … just like i liked jetpack joyride and limbo hope u enjoy it too !!