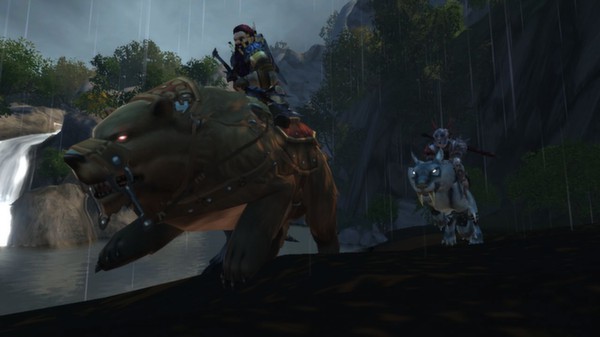 Champions of Regnum, is a free to play MMORPG focused in epic Realm versus Realm (RvR) and Player versus Player (PvP) battles. Choose your Realm and engage in the most dynamic player driven battlefield available on any MMO. Fight for the Alsius Empire, protect the woods of Syrtis or avenge the Brotherhood of Ignis.
Total Rating: 5.33
Reviews: 3
Review Archive
Post Date: 20:17 09-05-2015
Rating: 5
Author: LosmiK
Comment: Champions of Regnum boasts some big and enticing features. With Realm vs Realm being its main source of player retention, it aims to bring a huge dynamic player-driven battlefield to the MMO market. With these big goals set in place Regnum strives to achieve a large player base. Unfortunately it doesn't. Its overall lackluster gameplay, unbalanced systems and chore-like grind make for a mundane and slow-plodding experience. If you're looking for a Realm vs Realm MMO to play there are plenty of others out there. You'd be much better off playing the older and yet less archaic Dark Age of Camelot.
Post Date: 17:50 26-03-2014
Rating: 2
Author: Chavo Ledeni
Comment: the game bugged, our dragon vesper sleep in front of another realm gate he do nothing , NGD do not fix this…
Post Date: 23:09 09-10-2013
Rating: 9
Author: Mordekaiser
Comment: when i played this game it was like a free to play world of warcraft mixed with rift the graphics look just like WoW graphics and the game feel slightly the same but on of the huge differences is that its free and u can get the level cap without paying a dime although the game is a huge grind and gets really boring after awhile but listening to music really helps 9/10 great game