Cut The Rope 2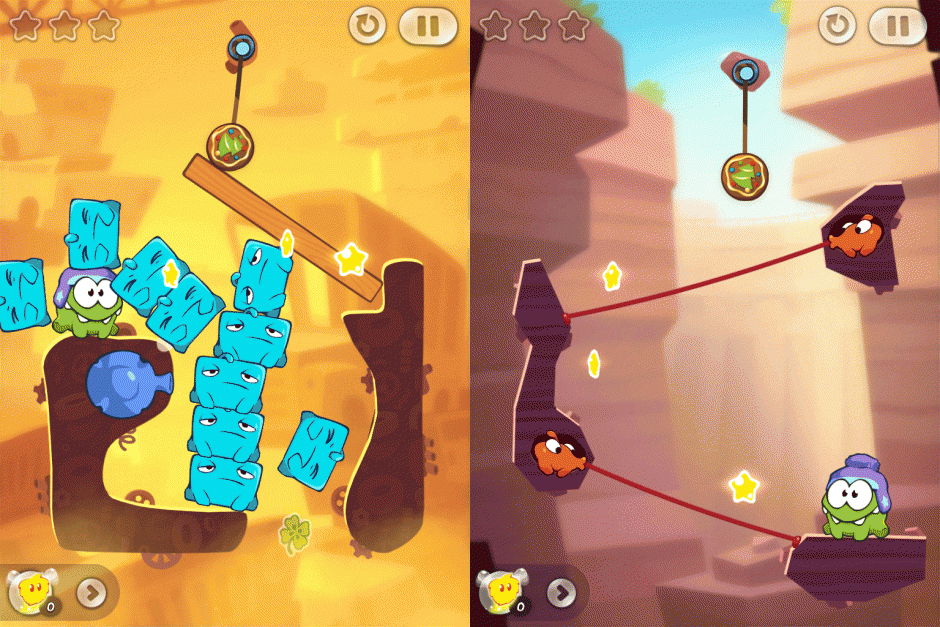 Game Description and Comments
Cut the Rope 2 is the sequel to one of the most popular mobile games over the past few years. The premise of this puzzle adventure game is rather simply and easy at first as you just cut the rope so the candy can be eaten by the waiting little green monster. You move along a game map between levels as it gets increasingly hard to deliver the giant candy to its hungry recipient. The game is full of charm as you have to consider each move careful. One wrong cut and he wont get the candy and you have to start over. You also need to collect stars as you go since that helps your score. Overall, a very entertaining way to pass the time.
Play Cut The Rope 2 Online Adventure Game
Features
1. Free online adventuregame.
2. Sequel to one of the most popular mobile games in years.
3. Solve puzzles.
4. Little green monster is the main character named Om Nom.
5. Many different levels.
6. Get help from the Nommies.
7. Use ginger to set obstacles on fire.9.
8. Has a game map.
9. Collect stars.
10. Try to get the high score.
Pricing Mode
Cut The Rope 2 is a free flash game published for the web and is supported primarily by advertising.