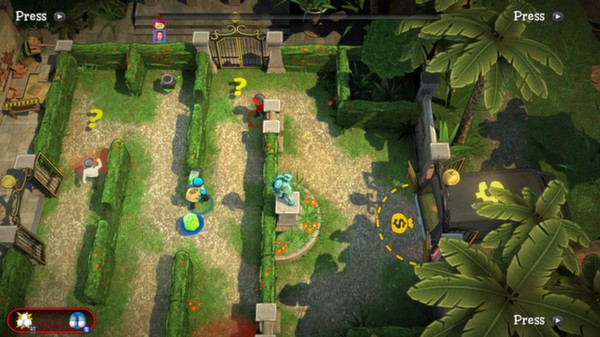 Find it, rob it, and keep it. Grab the cash in this fast and frenetic top down multiplayer versus game. Dollar Dash will have you shouting for joy, as you make a dash with the cash. You must attack, defend or outrun your competitors in any of the three game modes (Dollar Dash, Save the Safe or Hit'n'Run) using unique and comedic tactics.
Post Date: 10:40 13-11-2014
Rating: 6
Author: arZ
Comment: Dollar dash is funny multiplayer game. You need to find and rob the money on different dungeons and get as fast as possible. They are 3 different modes in game. The graphic is ok, but the game is not so special. I rate it with a note 6/10!
Post Date: 02:49 27-06-2013
Rating: 6
Author: mmowiz
Comment: dollar dash can be played on a PC or console system ala PSN. the gameplay is the best aspect since the graphics are nothing special.