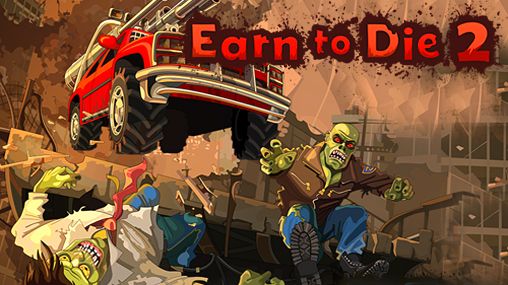 Game Description and Comments
Earn to Die 2 is an action vehicle game where you try to overcome obstacles and zombies to drive as far as you can. Of course, to accomplish this you need to constantly upgrade your vehicle with the cash that you earn each time. The further you get and the more zombies you kill, the more cash you earn. The fun part is upgrading the vehicle in the garage after each day. There are 8 areas that you can upgrade in and the game tells you exactly what each upgrade does. For example, there is a gun that can be mounted on your vehicle that will shoot at zombies before you hit them with the car until you run out of ammo. The higher the upgrade the more ammo. This can be addictive as I kept upgrading my car to get further and further each time. This has to be one of my favorite arcade game so far and definitely my favorite zombie killer to date.
Features
1. Free arcade game.
2. Do not waste fuel.
3. Has many traps.
4. You can improve your armor.
5. You can increase your wheel size.
6. You can buy better weapons.
Pricing Mode
Earn to Die 2 is another free flash game published for the web and is supported by advertisements displayed before, after, and during game play.