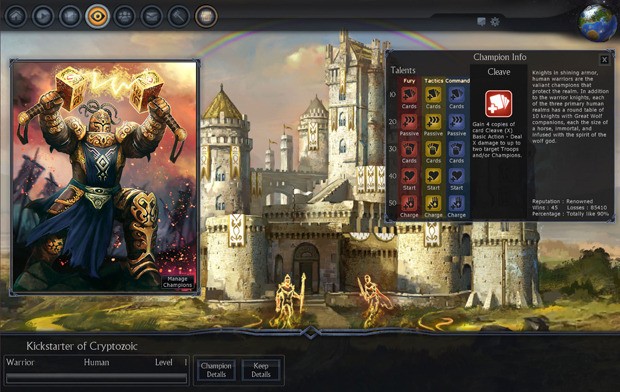 HEX combines the amazing community and roleplaying aspects of a Massively Multiplayer Online Role Playing Game (MMO) with the compelling collectible and strategic gameplay of a Trading Card Game (TCG) to create an entirely new category of a game, the MMO/TCG.
Post Date: 13:53 29-07-2015
Rating: 7
Author: SulzYee
Comment: Not bad MMO game, has good strategic card gameplay… For me, it is 7…
Post Date: 18:19 29-05-2015
Rating: 8
Author: axwellshm
Comment: Average game for me. It has some great elements because the game is MMO based game as well. 8/10.
Post Date: 20:51 01-07-2014
Rating: 7
Author: Frozen
Comment: Its one good card game,i like gameplay