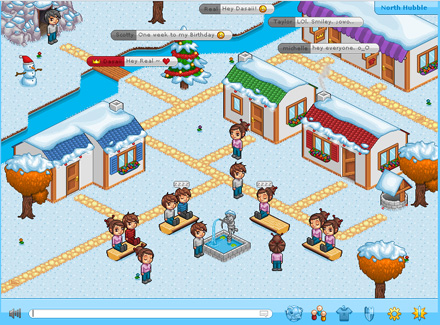 Lasuni is a free to play virtual world for anybody aged over 13. Users can access Lasuni directly from their browsers. In Lasuni users can make new friends, complete exciting quests, play mini games and participate in community events. Each user has their own unique avatar allowing them to express themselves and to stand out from the crowd.
Post Date: 20:40 25-11-2012
Rating: 3
Author: PolanWalker
Comment: This game have weak graphics and game play for me :/ Lasuni havent got big popularity on net. I was serching for reviews of it and I only finde review on GameOgre. I very much dont like that kind of social games becouse they help kids to lose connection with real world. I really dont recommend this game to anyone. I still rate it 3/10
Post Date: 22:30 22-11-2012
Rating: 7
Author: Mordekaiser
Comment: This game is ok not to good not to bad the graphics are alright kind of like habbo if you ask me at least the game play but the graphics are slightly different i dont like this game at all i like MOBAS and Shooters but if you like virtual world games then you should play this for sure
Post Date: 20:36 22-11-2012
Rating: 3
Author: PolanWalker
Comment: Another virtual world …… eeeee 3/10
Post Date: 07:20 22-11-2012
Rating: 4
Author: Thedarkboy
Comment: This is like a normal virtual world game. Nothing very special about it. Reminds me a bit about Habbo. But there's not many players in this, so I recommend you people to find another virtual world game. This is an okay game, just not something for me.