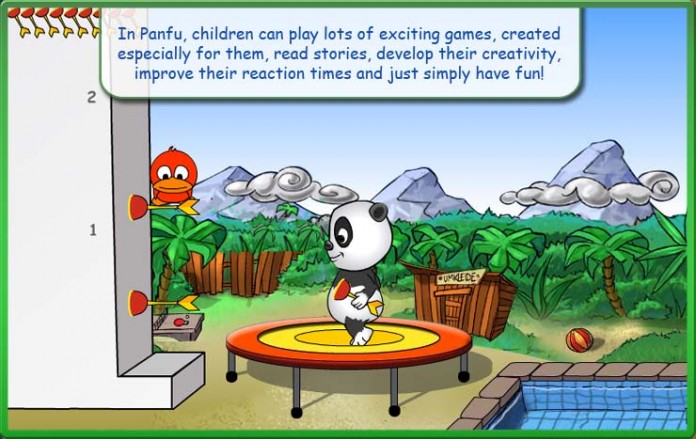 Panfu is a friendly, virtual world in which children can play, have fun and make friends. Each child chooses a panda, gives it an identity and discovers the panda world of Panfu. They can interact and chat with other children, play games, send greeting cards and learn the basics of Spanish through the immersive learning principle, all while developing their creativity! Children can earn virtual money, called Panfu coins, by helping other pandas and playing games. With Panfu coins they can, for example, buy clothes, own pets and decorate their tree houses. This way, they learn to manage money while having fun.
Post Date: 00:16 12-12-2009
Rating: 10
Author: frycook48
Comment: This game is better than cp! This game is sooooooooo cool!
highly recomended!
Post Date: 00:00 03-09-2008
Rating: 1
Author: jjdragon60
Comment: this game is a ripoff of club penguin becaus cb is so popular. its an epic fail instead. if you played club penguin, this game has club penguins walking,chatting,housing,pets,membership…exept your pandas. if you never played cb go now but panfu sucks. i mean even cb int that good, but compared with panfu, club penguin is waaaaay better. dont waste your time on this junk