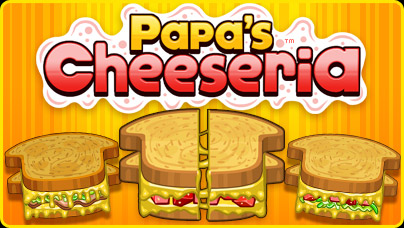 Papa's Cheeseria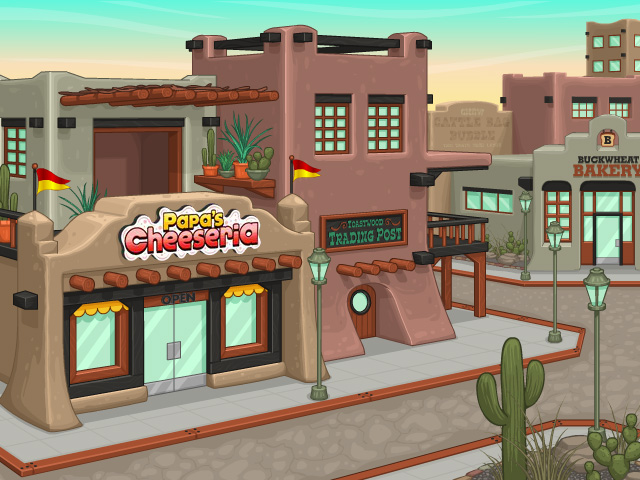 Game Description and Comments
In this week's game, the premise of the game is that you are opening a new restaurant with a big party and a band, but all the equipment was stolen. You must then serve your new customers, get paid and help the band regain their instruments. Of course, you have sandwiches and lots of cheese to help you accomplish this mission. PC offers a lot of features and depth for a flash game. You have many recipes to get, waiters to hire, items to add to the menu, can add toppings to the food, and quite a bit more. All of the choices in the game provide quite a bit of replay value as well. Overall, this is one of the best food games that has been named Online Game of the Week.
Features
1. Free arcade game.
2. There are 40 special recipes that are worth many points.
3. Hire a waiter to better serve your customers.
4. You can get up to 113 items on the menu.
5.  You can customize the chef and the restaurant.
6. Up to 96 guests can be freed up.
Pricing Mode
Papa's Cheeseria is another free flash game published for the web and is supported by advertisements displayed before, after, and during game play.