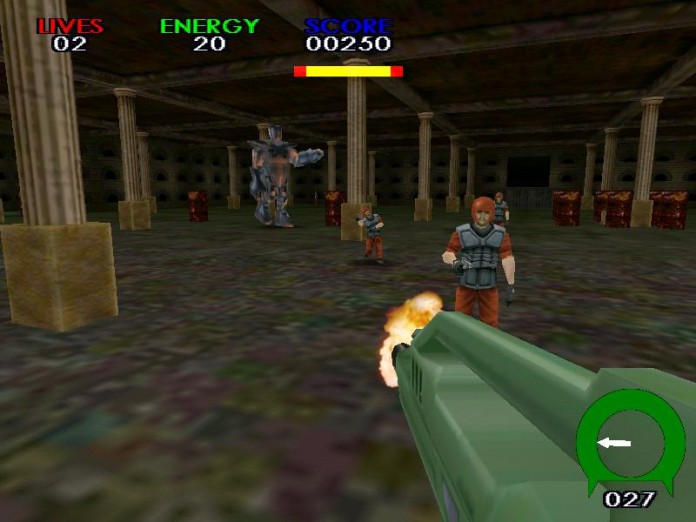 A 3D FPS where your goal is to get out of The Crypt ALIVE!
Total Rating: 6.40
Reviews: 5
Review Archive
Post Date: 00:24 24-07-2015
Rating: 7
Author: SulzYee
Comment: This is pretty good 3D FPS online game, if you like FPS game you would like this too, this game has good graphic, game remind me on Counter Strike… If you want to improve your shooting skills, try this game… I recommend it!
In this game you have to kill enemies or you will die, try to stay as much as you can alive.
I rate this game with 7.
Post Date: 22:43 11-12-2014
Rating: 6
Author: paksupro4
Comment: This is nice free 3D FPS . You are in somekind of crypt and point of game is to leave it alive. There is a lot of enemyes which you need to kill . Graphic is good, same as gameplay. I will rate this game with 6/10
Post Date: 09:16 31-12-2013
Rating: 6
Author: keller07
Comment: with a simple goal to get out the crypt. It's not hard though but just a game. Not so good nor bad. I will rate 6/10
Post Date: 17:18 14-01-2012
Rating: 6
Author: Thedarkboy
Comment: Pretty nice game actually. The graphics are ok.. not the best or worst.. I would rate this game as 6/10.
Post Date: 04:04 06-05-2011
Rating: 7
Author: sasuke24
Comment: A fund 3D FPS. I like the fun environment and the nice story.