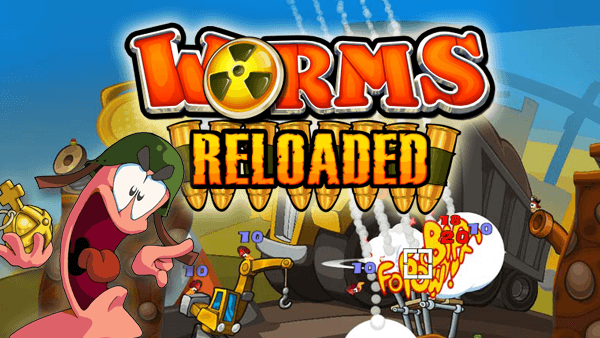 Reloaded features up to four player online and offline multi-player, voice support, a raft of crazy new weapons (and the return of some iconic weapons from the brand's celebrated past), achievements, leaderboards, all new high-definition landscape themes, a range of brilliant forts for the new Fort mode, new landscape editor, new play modes, hats, skins and speech banks.
Post Date: 15:02 10-12-2014
Rating: 10
Author: arZ
Comment: Worms reloaded is the best game here in the indie games review. Its a sigleplayer/multiplayer online and offline game. Smalls worms are brutal fighting each other with the different special weapon. Really cool sound and really really funny sound effects. Who didnt play this is missing something. I rate this game with the note 10.
Post Date: 21:30 22-01-2013
Rating: 9
Author: pupu
Comment: Finally a nw worms after 10 years from Worms Armageddon.With new 4 online players mode, offline multiplayer, new weapons, new fort mode, new land editor, mods and skins. Also with a new single player experience like puzzles, new high definition, great graphics, over 60 single-player missions and new AI this is the worms you want play. For pc, Mac and mobile version making it easier to enjoy anywhere