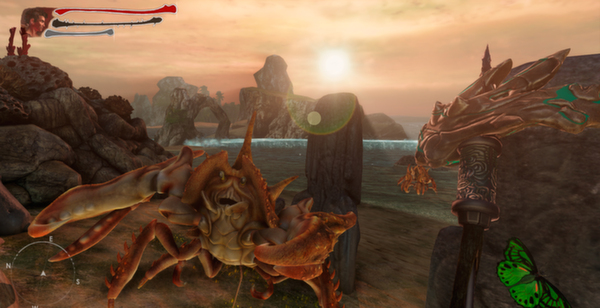 Ghat's story is far from over: Zeno Clash 2 picks up where the deliciously brazen first game left off. After 4 years of waiting, the sequel to the surreal first-person brawler brings more variety in combat and levels, and even more bizarre storytelling into the beguiling world of Zenozoik.
Post Date: 14:17 12-12-2014
Rating: 8
Author: arZ
Comment: Zdeno clas is the first person fighting game with a great graphic and great gameplay. Much more better game then the first one, and you can buy the first one in game ogre store.
I rate this game with the note 8/10!
Post Date: 04:04 04-06-2013
Rating: 8
Author: Webber
Comment: Awesome fighting game that picks up where the original left off. The combat is amazing…the kind nobody should miss!