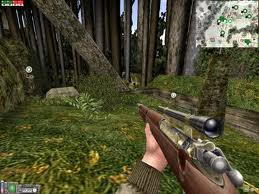 Day of Defeat: Source features multiplayer, team-based gameplay set in the WWII European theatre of operations. Players choose a role and tackle goal-oriented missions based on historical operations.
Post Date: 20:29 26-05-2015
Rating: 8
Author: LosmiK
Comment: Not bad for a project that started out in a college dorm.
Post Date: 21:06 07-01-2015
Rating: 6
Author: altot
Comment: Day of Defeat (commonly abbreviated as DoD) is a team-based multiplayer World War II first-person shooter video game set in the European Theatre of World War II. Originally a modification of the 1998 game Half-Life, the rights of the modification were purchased by Valve Corporation and released as a full retail title in 2003.
Do you love capturing flags and playing with middle age yankees escaping their horrible lives and families by recreating their war fantasies? If your answer is- yes, then you will love DodS.
Post Date: 11:29 20-05-2014
Rating: 9
Author: ivekvv256
Comment: It's just like many other shooters that I've played, but not with great graphics. It's fun playing it though since the maps are well designed and gameplay is awesome aswell. Since I enjoyed playing it I will rate it 9/10.
Post Date: 22:34 24-08-2012
Rating: 8
Author: Dmt_2000
Comment: This game is a very fun it has ok graphics the game play is good i love the multiplayer side of it mostly but single player is good also i recemend buying this game if you have not already