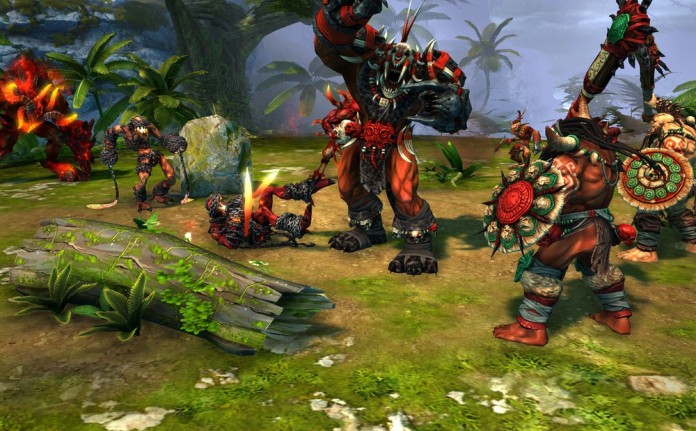 Heroes VI tells the story of the Griffin dynasty, when they were still Dukes of the Holy Empire, and not yet sitting on the Imperial throne (like in Heroes 5 and Clash of Heroes). The Griffin Duchy is east of the Empire, a region that would correspond to the Slavic nations in our own world.
Post Date: 23:21 06-10-2012
Rating: 7
Author: Dmt_2000
Comment: this is a very nice game the graphics are amazing everywhere you look its highly detailed i give the game props for the graphics for sure the game play is also very good so i give them props for that also the models for the characters are very nice but not as good as the environments graphics for sure
Post Date: 12:17 06-10-2012
Rating: 9
Author: Thedarkboy
Comment: This is a pretty nice game. It got beautifully made graphics with colorful and detailed enviroments and buildings. The game might be a little hard to understand in the beginning though. But once you have learned everything you need to know, the game becomes really entertaining. A very fun game that's absolutely worth it's price. Definitely a game worth to try.
Post Date: 19:05 24-09-2011
Rating: 10
Author: tsohar
Comment: I love Might and Magic Heroes 6. This game is the best.