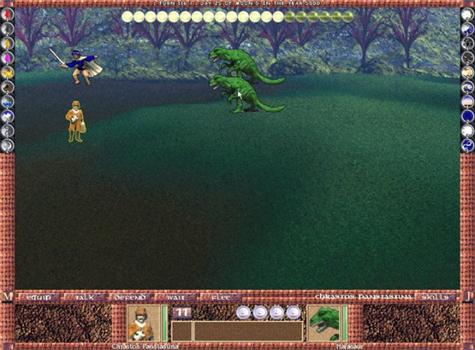 Runesword II (RSII) is a CRPG designed to appeal to the 'pen & paper' role-player. RSII features turn-based, strategic combat, 50+ skills, races, and several full-length adventures & worlds. Plus a completely flexible game construction set/world maker.
Total Rating: 5.25
Reviews: 4
Review Archive
Post Date: 22:42 08-12-2014
Rating: 5
Author: paksupro4
Comment: Tis is free strategic rpg. Gameplay is good but i dont like this graphic. Game is full of adventures and combats, there is a lot of stuff to do. I like this game and i will rate it with 6/10
Post Date: 23:28 23-04-2014
Rating: 7
Author: Mordekaiser
Comment: Its alright bad graphics tho great story 7/10
Post Date: 13:48 13-01-2012
Rating: 5
Author: Thedarkboy
Comment: An OK game.. Bad graphics though. I think that it was pretty difficult to understand it in the beginning.
Post Date: 12:06 26-06-2011
Rating: 4
Author: cooldude671
Comment: Looks like a cool game.