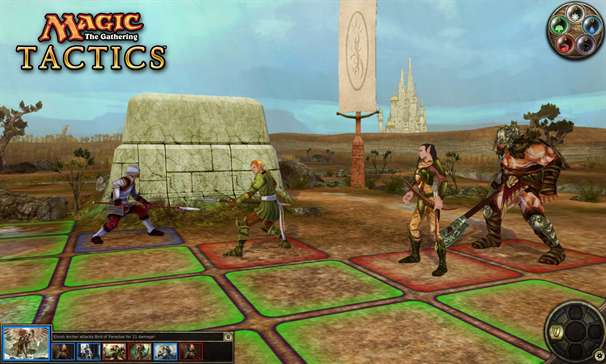 Magic: The Gathering – Tactics is the first game that brings the iconic characters, spells and settings from the world's premier trading card game to life in a fully realized 3D world with tactics style game play. Tackle the challenging single-player scenarios or join legions of gamers worldwide for intense battles of thrilling strategy in casual and tournament formats.
Post Date: 18:18 29-05-2015
Rating: 7
Author: axwellshm
Comment: For me it's kinda cool game. I mean it sure needs improvements in gameplay, but yet again it's good. 🙂 7/10.
Post Date: 19:00 03-05-2014
Rating: 6
Author: Gavra10
Comment: WoW its so nice game 😀 I like it so much 😀
Post Date: 17:06 27-03-2014
Rating: 5
Author: GoGlEfIrEiCeMaN
Comment: Game is pretty instersting.But i dont like the grphics and the type of the game so my rate is a little low.
Post Date: 04:05 27-06-2013
Rating: 7
Author: mmowiz
Comment: this is a 3d game that is based on a card game. i would not call it a card game.