Xiah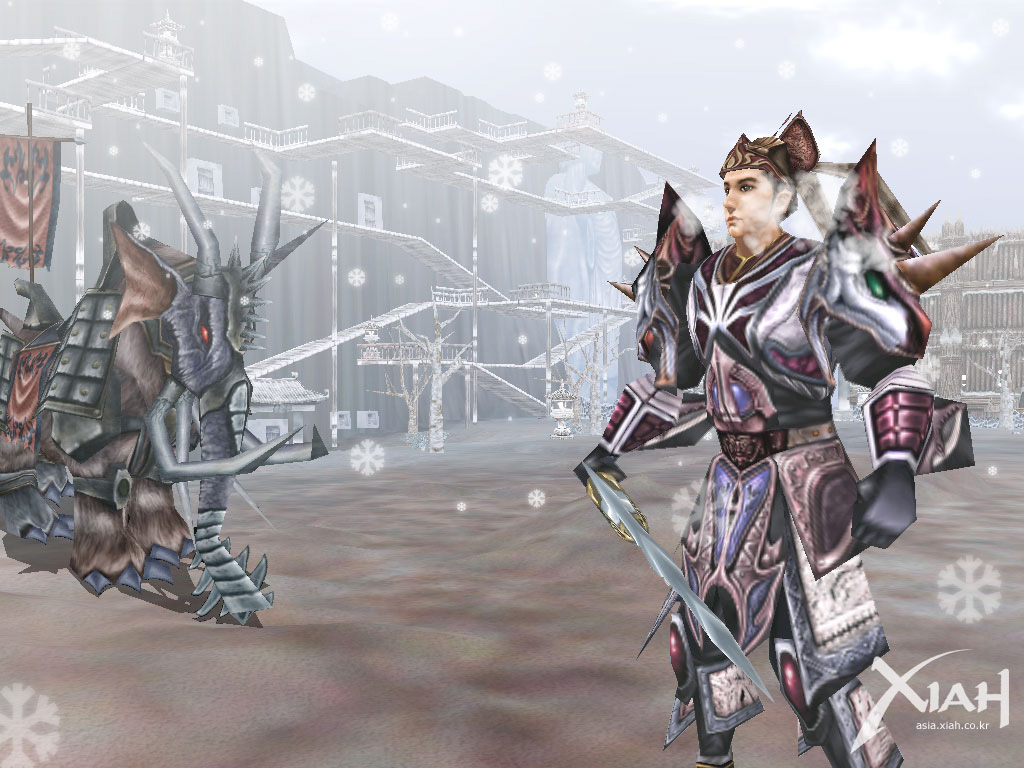 Game Description and Comments
Xiah is a free 3D MMORPG with a martial arts theme. Unlike most Featured Online Games of the Week, Xiah is a game that gamers will probably want to avoid for the time being. The game has nice graphics (as can be seen by the screenshots) and a fun theme, but needs to work out server problems before gamers should spend any time on it. Even huge martial arts fans are left out in the cold if they can't play the game. The ultimate sin for any MMORPG is to not be playable for any length of time over a day or so. Why spend time on a character that you might not be able to play again for a long of time? To make matters worse, Xiah is a sizable download at over 400MB. If you still want to find a free 3D MMORPG to play, there are several past Featured Online Games of the Week linked below that would be much better choices such as Supreme Destiny and Thang Online.
Select User Reviews (Edited for Presentation)
Author: War-of-man
Rating: 1
Comment: I played it for about an hour and wasn't impressed at all. There were flaws in the design. Seriously, why do you have to be a female to use a mage class? Also, why are only men the combat classes? It doesn't make sense. Anyways, it was annoying to fight little dogs and big men.
Author: tinvstiny
Rating: 8
Comment: Xiah is a great Chinese-oriented game. From doing quest to imbuing items, there are endless possibilities. There are 7 worlds for you to explore and 4 races to choose from. Leveling can be a pain, but it makes sense when you level up that there is a quest to do. There are items used to upgrade your weapon, which make them glows and look tight. Items worn on your character show except for jewelry. You can scroll down to first person view or top view, etc. Unlike Martial heroes, the graphic is better and the control is less annoying. Although the music could get boring sometimes, the game itself is pretty good. I suggest those that level up to level 10 should play to level 25 in order to experience what Xiah has to offer.
Author: CrzBadboy
Rating: 6
Comment: Xiah is fun for a while and the graphics are great. However, the gameplay stinks. Your quests are hard and your enemies are harder. Also, the people are all rude and the server crashes a lot.
Pricing Model
When the game is operating, Xiah is free to play.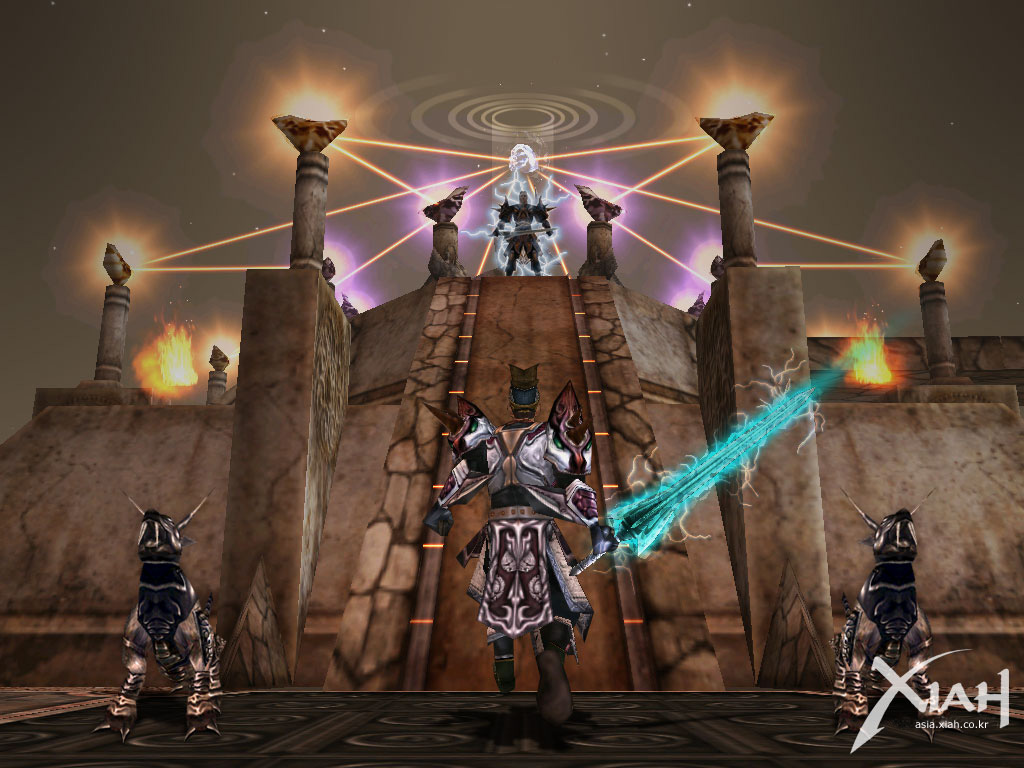 Past Featured Online Games of the Week:
Endless Online
Small fantasy MMORPG that has anime graphics and is free to play.
Little Fighter 2
Arcade-style fighting with very colorful characters that can be played online.
Hobo Wars
Free Online RPG with heaping doses of originality and humor.
Neocron 2
Controversial MMO that offers both FPS and RPG elements.
Anarchy Online
Major sci-fi MMORPG with both a pay-to-play and a free version, Anarchy Online.
Eve Online
Science-fiction MMO that gives you considerable freedom in space, Eve Online.
Supreme Destiny
Free 3D MMORPG with both an English and a Korean version.
Guild Wars
Retail RPG with free online play that won GameOgre.com's Best Gaming Value award for 2005.
Thang Online
Free 3D MMORPG with a huge focus on action and a unique monster system, Thang Online.
ROSE Online
Cartoon-style MMORPG where you can have a major effect on the gaming world.
Conquer Online
A free MMORPG set in an ancient Chinese Kungfu world with nice anime-style graphics.
Rubies of Eventide
A free MMORPG that melds 3D graphics with incredibly deep gameplay.
Ragnarok Online
Popular MMO with cartoon graphics and several innovative features, Ragnarock Online.
Ashen Empires
Medieval Fantasy MMORPG that was once known as Dransik.
Pardus
Free Massive Multiplayer Online Browser Game (MMOBG) where you can trade or pillage in space.
FlyFF: Fly For Fun
Check out a free MMORPG with colorful graphics and solid gameplay where players fly on boards and broomsticks.
Puzzle Pirates
Assume the role of a pirate on the high seas in this puzzling free MMORPG.
Maple Story
Take a look at a MMORPG with cartoon-style graphics that is free to download and play.
GunZ
A game that lets you live out your action movie fantasies online.
BattleMaster
A little-known free Online RPG with strong strategy elements.
Adventure Quest
Take a closer look at one of the more colorful free online RPGs.
Knight Online
Check out one of the best free 3D MMORPGs.
RuneScape
GameOgre.com takes a closer look at one of the more popular Free MMORPGs.