Silkroad Online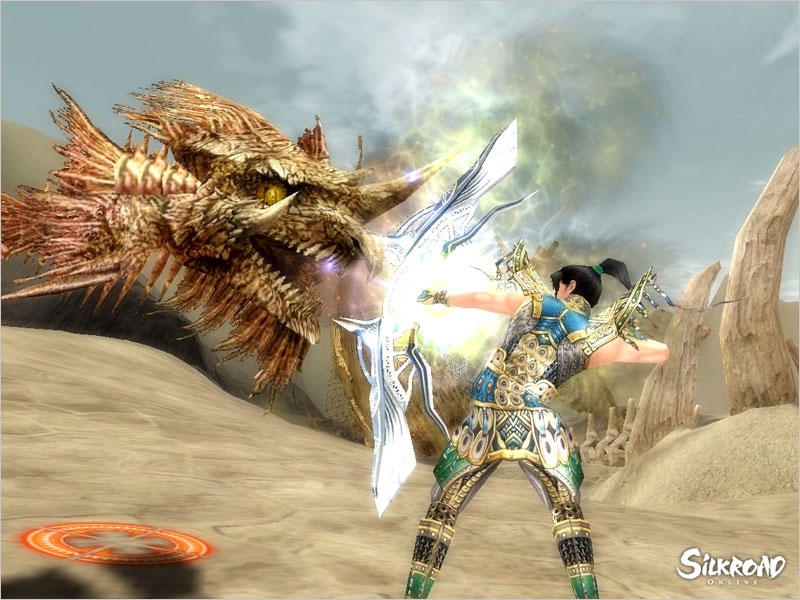 Game Description and Comments
Silkroad Online is a free 3D MMORPG that centers on the SilkRoad that connected ancient Chinese, Islam, and European civilizations. Although the game delves considerably into fantasy, SRO does employs some real world elements such as trading and frequent pillaging by bandits. The game is also based on different fables from various European/Asian cultures. In fact, SRO is one of the few MMOs to actually divide its persistent world into a historical region and a fantasy region. The historical region includes Chan'an, Tunhuang, Hotan, Teheran, Baghdad and Constantinople while the fantasy region includes Takla Makan to Hotan, Gollyun Mountain, Himalayas and Cheonchukguk (India). Due to this interesting backdrop and the game's gorgeous graphics, SRO is currently one of the best ranked games on the Review Directory's Top Ten.
Select User Reviews (Edited for Presentation)
Author: War-of-man
Rating: 10
Comment: It is beautiful and it is better than World of Warcraft. In fact, it is still beta and gets better server attention than WOW. The game has several roles that resemble real life. A merchant trades to get money, a thief steals to get money, and a hunter kills thieves and help traders to get money. The graphics are beautiful even on a low grade system.
Author: ReonGirl
Rating: 10
Comment: My brother plays this and it looks awesome. The colors and the weapons are cool.
Author: toasternator65
Rating: 6
Comment: It's not too bad, but the storyline is bad and the lag is horrible!
... But the gameplay is pretty good.
Pricing Model
Silkroad Online is free to play but the game does have an Item Mall where you can buy premium items. You can charge to buy Silk (the game's virtual currency) which is used to buy the premium items.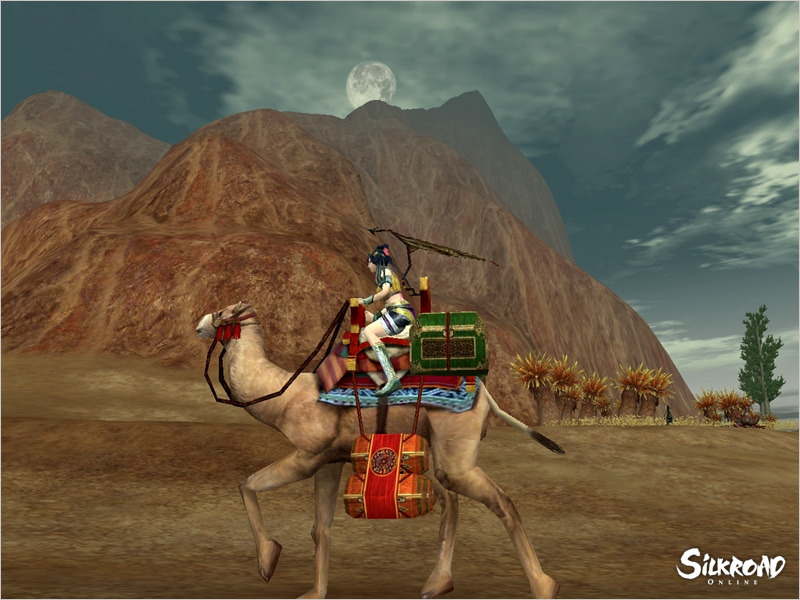 Past Featured Online Games of the Week:
RF Online
A sci-fi MMORPG with anime graphics that focuses on PvP.
Renaissance Kingdoms
Very interactive free online RPG with great political and economic aspects.
Xiah
Free 3D MMORPG with a martial arts theme that gamers may want to avoid for the foreseeable future.
Endless Online
Small fantasy MMORPG that has anime graphics and is free to play.
Little Fighter 2
Arcade-style fighting with very colorful characters that can be played online.
Hobo Wars
Free Online RPG with heaping doses of originality and humor.
Neocron 2
Controversial MMO that offers both FPS and RPG elements.
Anarchy Online
Major sci-fi MMORPG with both a pay-to-play and a free version, Anarchy Online.
Eve Online
Science-fiction MMO that gives you considerable freedom in space, Eve Online.
Supreme Destiny
Free 3D MMORPG with both an English and a Korean version.
Guild Wars
Retail RPG with free online play that won GameOgre.com's Best Gaming Value award for 2005.
Thang Online
Free 3D MMORPG with a huge focus on action and a unique monster system, Thang Online.
ROSE Online
Cartoon-style MMORPG where you can have a major effect on the gaming world.
Conquer Online
A free MMORPG set in an ancient Chinese Kungfu world with nice anime-style graphics.
Rubies of Eventide
A free MMORPG that melds 3D graphics with incredibly deep gameplay.
Ragnarok Online
Popular MMO with cartoon graphics and several innovative features, Ragnarock Online.
Ashen Empires
Medieval Fantasy MMORPG that was once known as Dransik.
Pardus
Free Massive Multiplayer Online Browser Game (MMOBG) where you can trade or pillage in space.
FlyFF: Fly For Fun
Check out a free MMORPG with colorful graphics and solid gameplay where players fly on boards and broomsticks.
Puzzle Pirates
Assume the role of a pirate on the high seas in this puzzling free MMORPG.
Maple Story
Take a look at a MMORPG with cartoon-style graphics that is free to download and play.
GunZ
A game that lets you live out your action movie fantasies online.
BattleMaster
A little-known free Online RPG with strong strategy elements.
Adventure Quest
Take a closer look at one of the more colorful free online RPGs.
Knight Online
Check out one of the best free 3D MMORPGs.
RuneScape
GameOgre.com takes a closer look at one of the more popular Free MMORPGs.