Shadowbane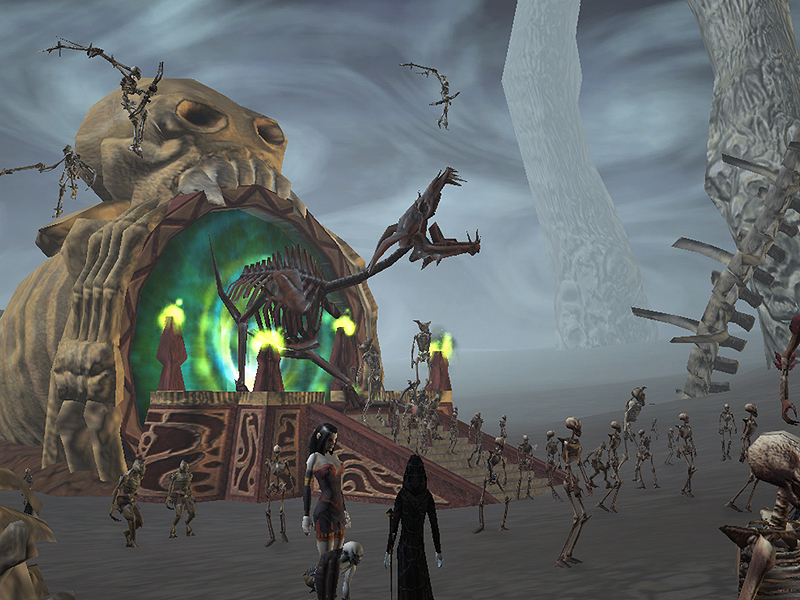 Game Description and Comments
While major MMOs like City of Heroes and Dungeons and Dragons Online launched without a PvP component, Shadowbane's biggest attraction has been the ability to kill other players since the MMORPG launched in early 2003. In fact, Shadowbane's focus has been so intense on PvP instead of PvE that it has alienated many gamers to the point that the game is having problems attracting players. However, SB does attract hardcore players due to the power that players have over the gaming world.
How do players have control over the gaming world? Shadowbane not only uses RPG elements, but also RTS elements such as building cities, conquering territories, and large scale wars. This concept definitely beats the same old grind and level system that most MMORPGs use today, but seems to be better suited to hardcore gamers in large guilds. Although there is also one-on-one and even kingdom-versus-kingdom PvP, entire guilds battling for supremacy is what really sets this game apart from most other games in the crowded MMO genre.
Another major feature of Shadowbane is strong character development. You start off as one of the usual suspects in classes (Fighter, Healer, Mage, and Rogue) but you then get promoted into one of more than 20 professions when you reach level 10. The beauty of this system is that some interesting combinations are possible such as a magical assassin. After professions, you can customize your character even more with disciplines. Disciplines allow you to focus on certain types of magic or abilities.
With the strong PvP elements and the in-depth character development, Shadowbane has the potential to be a popular MMO but needs to improve its PvE element considerably and focus on improving performance issues like bugs, crashes, and control problems.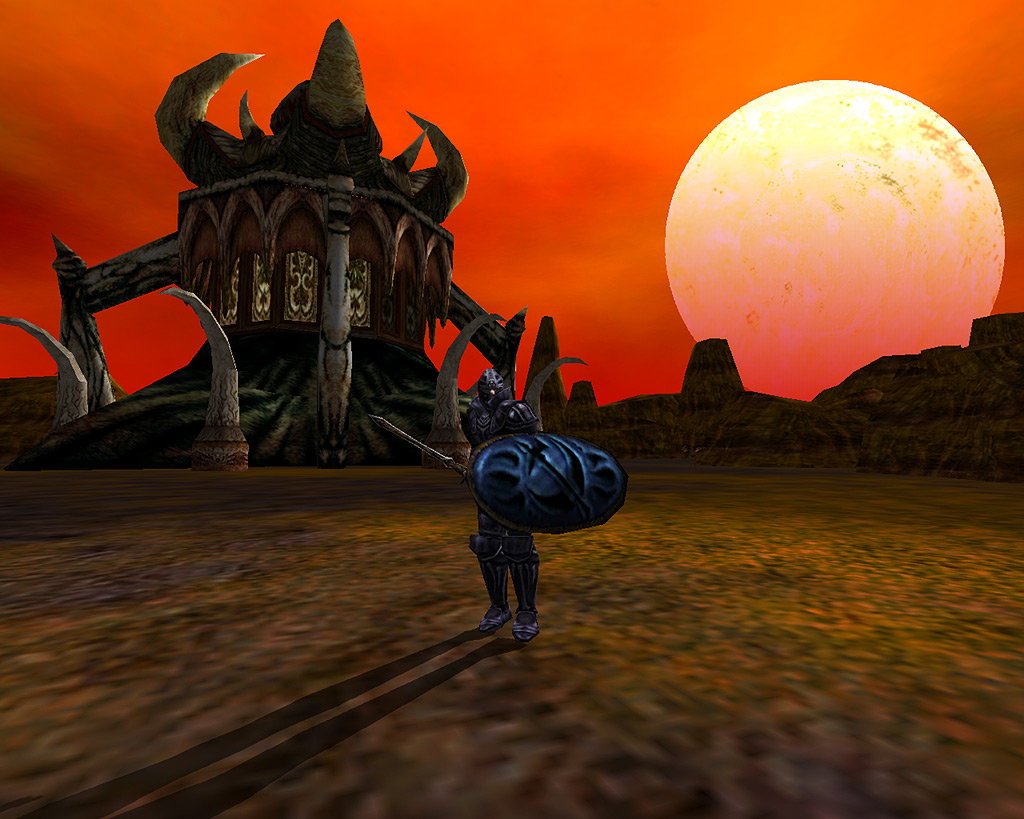 Select User Reviews (Edited for Presentation)
Author: Mr. Peel
Rating: 9
Comment: One of the best PvP MMORPGs I have played yet. The siege wars are awesome!
Author: fatman
Rating: 6
Comment: Pretty good game. Costs like 20$ a month, but has really cool classes and sub-classes. However, I do tend to get lost a lot. I wouldn't suggest buying it unless you are really into monsters, spells, swordfights, and magic.
Author: pellnell
Rating: 8
Comment: Although not on the level of other MMOs, I do like its PvP and that its free now.
Pricing Model
Shadowbane is a former pay-to-play MMO that can now be played without any subscription fees.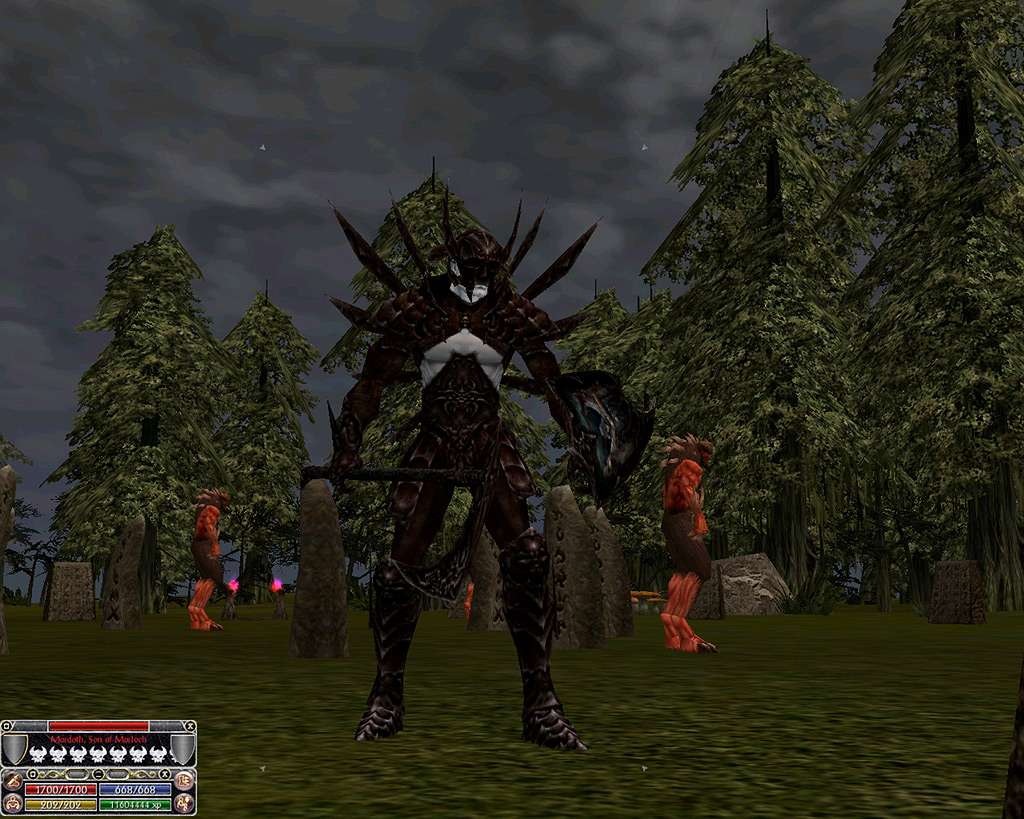 Past Featured Online Games of the Week:
Silkroad Online
A 3D MMORPG with both historic and fantasy worlds.
RF Online
A sci-fi MMORPG with anime graphics that focuses on PvP.
Renaissance Kingdoms
Very interactive free online RPG with great political and economic aspects.
Xiah
Free 3D MMORPG with a martial arts theme that gamers may want to avoid for the foreseeable future.
Endless Online
Small fantasy MMORPG that has anime graphics and is free to play.
Little Fighter 2
Arcade-style fighting with very colorful characters that can be played online.
Hobo Wars
Free Online RPG with heaping doses of originality and humor.
Neocron 2
Controversial MMO that offers both FPS and RPG elements.
Anarchy Online
Major sci-fi MMORPG with both a pay-to-play and a free version, Anarchy Online.
Eve Online
Science-fiction MMO that gives you considerable freedom in space, Eve Online.
Supreme Destiny
Free 3D MMORPG with both an English and a Korean version.
Guild Wars
Retail RPG with free online play that won GameOgre.com's Best Gaming Value award for 2005.
Thang Online
Free 3D MMORPG with a huge focus on action and a unique monster system, Thang Online.
ROSE Online
Cartoon-style MMORPG where you can have a major effect on the gaming world.
Conquer Online
A free MMORPG set in an ancient Chinese Kungfu world with nice anime-style graphics.
Rubies of Eventide
A free MMORPG that melds 3D graphics with incredibly deep gameplay.
Ragnarok Online
Popular MMO with cartoon graphics and several innovative features, Ragnarock Online.
Ashen Empires
Medieval Fantasy MMORPG that was once known as Dransik.
Pardus
Free Massive Multiplayer Online Browser Game (MMOBG) where you can trade or pillage in space.
FlyFF: Fly For Fun
Check out a free MMORPG with colorful graphics and solid gameplay where players fly on boards and broomsticks.
Puzzle Pirates
Assume the role of a pirate on the high seas in this puzzling free MMORPG.
Maple Story
Take a look at a MMORPG with cartoon-style graphics that is free to download and play.
GunZ
A game that lets you live out your action movie fantasies online.
BattleMaster
A little-known free Online RPG with strong strategy elements.
Adventure Quest
Take a closer look at one of the more colorful free online RPGs.
Knight Online
Check out one of the best free 3D MMORPGs.
RuneScape
GameOgre.com takes a closer look at one of the more popular Free MMORPGs.