Saga of Ryzom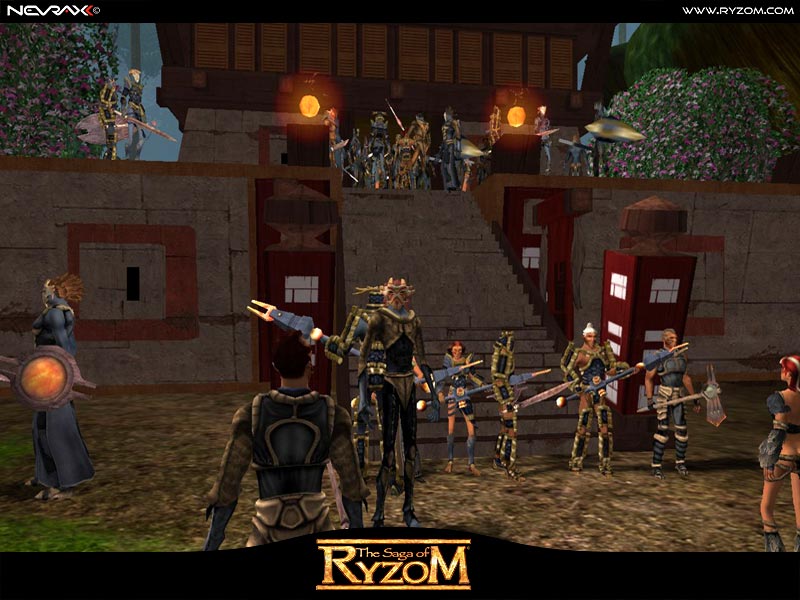 Game Description and Comments
Despite being a solid MMORPG that has been ranked in GameOgre's Top MMORPG List several times, The Saga of Ryzom is not as known as MMORPGs like World of Warcraft, City of Heroes, EverQuest, and Final Fantasy XI. The Saga of Ryzom is worth playing because it offers a compelling story that has not been done to death and you are given a huge amount of freedom to create your character the way that you want him or her to be.
The story of the game has a deep history that is unraveled slowly in order to create an air of mystery about it. You will need to read the game's website and watch closely for it in the game to learn as much about the storyline as possible. The great community of the game has also contributed to making the story special.
Instead of being confined to certain levels or classes, skills are what shape your character and you can advance in any skill tree that you want to. Unlike the wider0known MMORPGs like World of Warcraft and City of Heroes, you don't have to roll several different characters to try out all the different skills because one character can basically try them all. Of course, you should focus primarily on the core skills for your character, but having the option to be creative is one feature that the bigger MMOs definitely need to take a closer look at.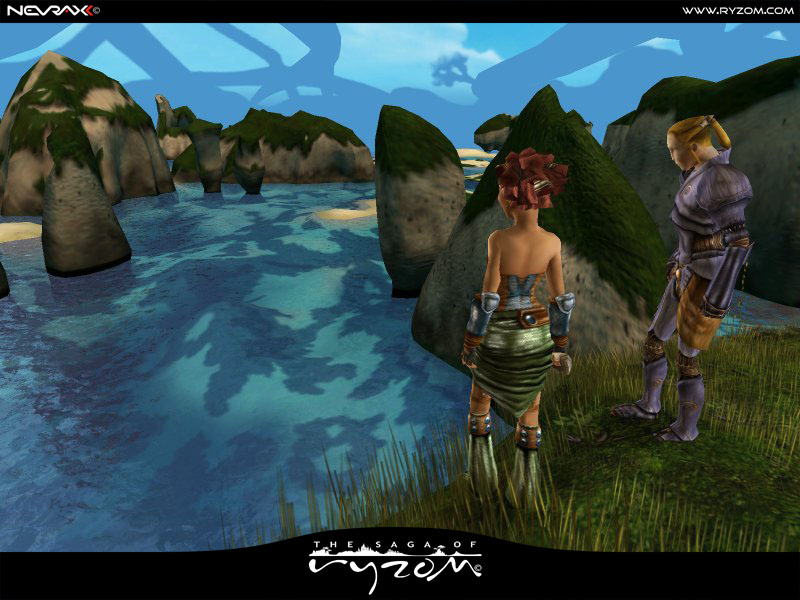 Select User Reviews (Edited for Presentation)
Author: zheel
Rating: 10
Comment: I started playing this game about 2 months ago and I must say that I'm very impressed with many aspects of it, from the beautiful graphics to the easy user interface. This game is highly customizable and the players are very friendly. If you want a game with a truly unique story and new characters and mobs, give Ryzom a try!
Author: ttussok
Rating: 6
Comment: I played this game for the free trial and I have to say that it has a lot of potential. I like the multi class system where anyone can be anything, the graphics are awesome, and the experience and battle system is pretty good. On the other hand, their hit detection system is very bad. Invisible walls are everywhere, even on cliffs and beaches 3 feet above the water. The map is also very difficult to understand, as it doesn't show much detail.

But any flaw in a game is fixable. I think this game will be 3rd behind ddo and wow with a little fine tuning.
Author: Enfinity
Rating: 10
Comment: I've been playing MMORPGs since late 1998. So far, this is by far the best MMORPG I've found. The graphics in this game are absolutely astonishing, so very impressive. I got EQII right before I found SoR.
I decided to try the free trial. On my 4th day, I set EQ on the curb after many years of game play and let EQII rest right beside it. I've also played DAoC for a couple years, Horizons, and many more.

One of my favorite things about this game is that you're never stuck with one class. One character can be EVERY class. This saves a ton of time and frustration for me if I get tired of working on a skill. I used to have a bad habit of what we call "re-rolling", basicly just keep making different chars until you're happy with something. Not the case here. Do whatever you want, whenever you want. This game is huge, too. I've been playing for a while now, and I never run out of new places to explore.
Pricing Model
The Saga of Ryzom is a pay-to-play MMORPG that has a 7 day free trial. This game charges $14.95 on a monthly basis but offers discounts for paying over longer periods of time. The game can be downloaded from the game's website and is over 1.5 GB.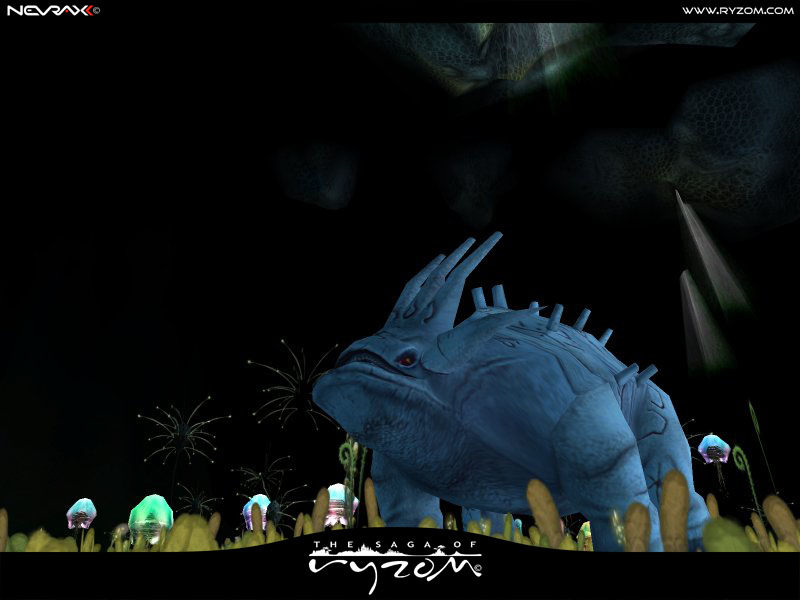 Past Featured Online Games of the Week:
GunBound
Innovative shooting game with cartoony graphics that lets you face other players in front of an audience.
Shadowbane
A PvP oriented MMO with both RPG and RTS elements.
Silkroad Online
A 3D MMORPG with both historic and fantasy worlds.
RF Online
A sci-fi MMORPG with anime graphics that focuses on PvP.
Renaissance Kingdoms
Very interactive free online RPG with great political and economic aspects.
Xiah
Free 3D MMORPG with a martial arts theme that gamers may want to avoid for the foreseeable future.
Endless Online
Small fantasy MMORPG that has anime graphics and is free to play.
Little Fighter 2
Arcade-style fighting with very colorful characters that can be played online.
Hobo Wars
Free Online RPG with heaping doses of originality and humor.
Neocron 2
Controversial MMO that offers both FPS and RPG elements.
Anarchy Online
Major sci-fi MMORPG with both a pay-to-play and a free version, Anarchy Online.
Eve Online
Science-fiction MMO that gives you considerable freedom in space, Eve Online.
Supreme Destiny
Free 3D MMORPG with both an English and a Korean version.
Guild Wars
Retail RPG with free online play that won GameOgre.com's Best Gaming Value award for 2005.
Thang Online
Free 3D MMORPG with a huge focus on action and a unique monster system, Thang Online.
ROSE Online
Cartoon-style MMORPG where you can have a major effect on the gaming world.
Conquer Online
A free MMORPG set in an ancient Chinese Kungfu world with nice anime-style graphics.
Rubies of Eventide
A free MMORPG that melds 3D graphics with incredibly deep gameplay.
Ragnarok Online
Popular MMO with cartoon graphics and several innovative features, Ragnarock Online.
Ashen Empires
Medieval Fantasy MMORPG that was once known as Dransik.
Pardus
Free Massive Multiplayer Online Browser Game (MMOBG) where you can trade or pillage in space.
FlyFF: Fly For Fun
Check out a free MMORPG with colorful graphics and solid gameplay where players fly on boards and broomsticks.
Puzzle Pirates
Assume the role of a pirate on the high seas in this puzzling free MMORPG.
Maple Story
Take a look at a MMORPG with cartoon-style graphics that is free to download and play.
GunZ
A game that lets you live out your action movie fantasies online.
BattleMaster
A little-known free Online RPG with strong strategy elements.
Adventure Quest
Take a closer look at one of the more colorful free online RPGs.
Knight Online
Check out one of the best free 3D MMORPGs.
RuneScape
GameOgre.com takes a closer look at one of the more popular Free MMORPGs.