9 Dragons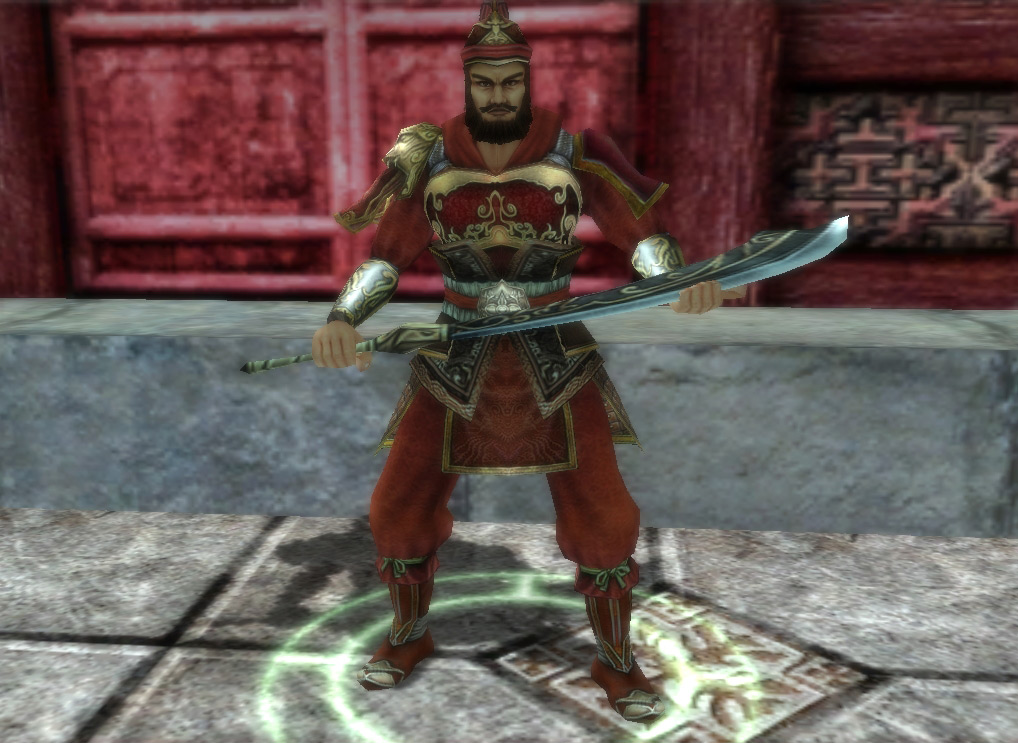 Game Description and Comments
9 Dragons is a free 3D MMORPG with a martial arts theme that is operated by Acclaim. Although the martial arts MMO genre is becoming increasingly crowded, 9 Dragons stands out somewhat due to more of a focus on actual martial arts than other games. Most other martial arts MMOs focus a great deal more on Asian fantasy and myths than actual martial arts or Chinese history. In fact, this game has famous Chinese landmarks such as the Shaolin Temple and the Great Wall of China. Not only is the Shaolin Temple in the game but Shaolin is also one of the 6 NPC clans in the game. It is very hard to watch a Kung Fu movie without seeing a Shaolin monk or hearing about the Shaolin Temple, so that is definitely a fun feature. Other features devoted to martial arts include learning from Sifus, practicing techniques in order to improve them, and meditating to regain health and energy. Although far from perfect, 9 Dragons is the best MMO yet for Kung Fu movie fans to live out their fantasies.
Key Features
Free-to-play.
Detailed 3D graphics.
Learn different martial arts techniques mainly through Sifus (masters).
Techniques are broken down into 8 categories: Smashing, Casting, Active, Passive, Charged, Rounding, Channeling and Finishing.
You gain Kung Fu experience every time you use a Kung Fu technique.
Basic techniques will be repeated in combat until canceled.
6 different clans based on different schools of martial arts. These are not player-created.
Clans are broken into White (good) and Black (evil). White clans are Shaolin, Wu-Tang, and The League of Beggars. Black clans are the Sacred Flower, Heavenly Demon, and The Brotherhood of Thieves.
Players recover their health and vital energy via meditation.
Lightfoot technique allows players to run faster.
To enter combat a player must switch from Peace Mode to Combat Mode.
725 MB download.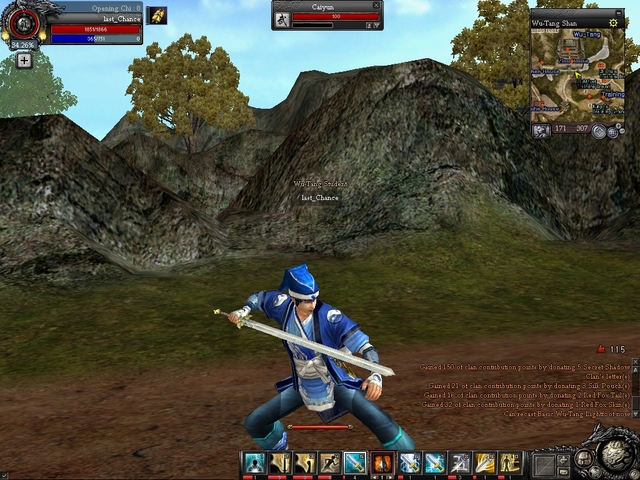 Select Reviews (Edited for Presentation)
Author: Bola
Rating: 9
Comment: Very fun martial arts game that is free. The download is big and the ads are in the game too much but I still like it. I always wanted to play a Shaolin and now I can.
Author: jhhj
Rating: 3
Comment: The game looks really good, but the gameplay is bad. I played Conquer Online and Eudemons Online before. Those games had bad graphics, but were way more fun.

There are no real experience skills or health potions in 9D. You fight 5-15 monsters and then you have to flee to meditate. It is very boring and it feels the same from level 1 to 150. You get to level 40 in 2-3 days but it gets so hard to level after that. I know it gets harder every level at any MMORPG but that is not normal for me. You can arrange your attributes by yourself, but you wont level anymore if you do it wrong. Also, you can only attack one monster at one time. You attack one while another is stealing your health from the other side. The quests are too easy, but ok.

Bottom line: The game is boring. The gameplay, the inability of the developers, and the stupid item mall just messes up everything.
Author: XenaWP
Rating: 4
Comment: There might be hundreds of fighting styles, but you never really get to use them all. You get to learn a technique which is made of 3 moves. Each fighting technique levels up as you use it. However, you have to get it up to cheng 5 (level 5) before you can use all 3 moves of the technique. With Cheng 1 and 2, you only use the first move. Cheng 3 and 4 allows you get to use two moves.

As you level up your technique, it becomes stronger. By the time you get a new technique your previous one has just about made it to be at a level where it does some nice damage. Once you learn a new technique you will have to level it up again until it gets to the same level of the old one or you will do less damage. Of course at the same level, the newest technique will do more damage. If you really want to have a strong technique just stick to the first one you got and level it up to cheng 10. That is very boring.

The game's philosophy is that you become perfect by mastering one single technique. The NPCs will even advise you to focus on one technique. I am not sure where the developers got that philosophy from because it's pure rubbish. A martial artist doesn't become good by performing one technique all his life since he will be approached differently by different attackers.

Some sounds are ok while others are horrible. Dogs seem like robots when they bark.

The story line is good. This game has a good concept which is badly executed. It attracted me because of the martial arts only to leave me with a big delusion.
Pricing Model
9 Dragons is free-to-play but the game uses advertisements inside the game and has an item mall.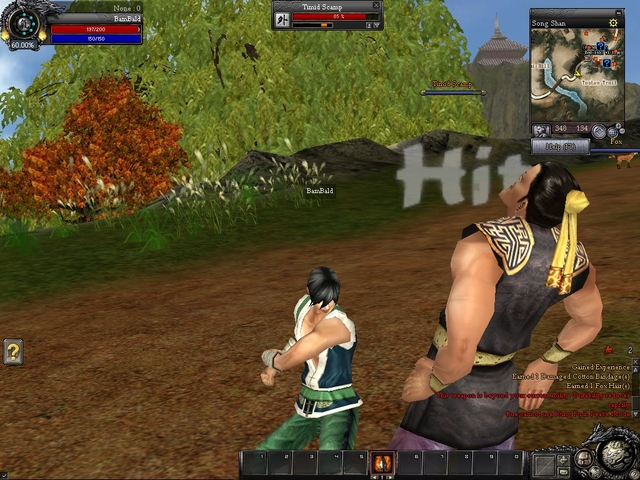 Past Featured Online Games of the Week:
Soldier Front
Free online shooter that has 3D graphics and a Team Battle mode with various missions to complete.
OGame
Popular online real-time strategy game that can be played for free.
MixMaster
Free-to-play fantasy MMORPG that boasts a unique pet/ally system.
Voyage Century
Free 3D nautical MMORPG set in the late 17 century with pirates and sea battles galore.
Lineage 2
One of the best pay-to-play MMORPGs for PvP combat with siege warfare.
Scions of Fate
English Version of a free fantasy MMORPG that has been a huge hit in Asia.
Trickster Online
Free cartoon-style MMORPG with a card-based battle system and a unique storyline.
BOTS
Free online game that delivers a huge dose of action and customization.
Lord of the Rings Online
Highly anticipated 3D MMORPG based on one of the top fantasy franchises ever.
Gekkeiju Online
Free online RPG/MUD with 3D graphics and fun features such as player-owned houses and boats and marriages between players.
Boundless Planet
MMORTS with 3D graphics that offers a free trial.
S.T.A.L.K.E.R.
Long awaited first person shooter that boasts RPG elements and online play.
Martial Heroes
Free 3D martial arts MMORPG with an innovative guild system and combo system.
Ferion
Browser-based multiplayer strategy game where you try to build your own planetary empire.
TerraWorld
Online RPG with 2D graphics and an interesting bounty hunting system that is free to play.
Last Chaos
Free MMORPG with amazing 3D graphics and a personal dungeon system for solo players.
Corum
Free 3D MMORPG from the same company as Rappelz and FlyFF that combines instances with PvP.
GoonZu Online
Free MMORPG from Korea where stocks are traded and town officials are elected on each server.
Faldon
Old school multiplayer RPG with 2D graphics and player-owned housing.
Wurm Online
Community-based fantasy MMO with 3D graphics that is made in Java.
Vanguard: Saga of Heroes
Major fantasy MMORPG that tries to offer a much deeper MMO experience than World of Warcraft.
World of Warcraft: Burning Crusade
Highly anticipated expansion pack that makes the world's most popular MMORPG even better.
Pirate King Online
Free MMORPG with cartoon graphics and large scale sea battles.
Graal Online
Former free online game that offers several different versions of the game and player-built worlds.
DragonFable
Animated browser-based RPG based on the Adventure Quest universe.
The Realm Online
One of the very first MMORPGs that is still running.
RAN Online
Free fantasy MMO with 3D graphics and a unique Japanese college theme.
KAL Online
Free 3D MMORPG based on oriental myth where you can transform into an ancient animal.
Neverwinter Nights 2
Online RPG with nearly unlimited replay value due to player-created modules.
Guild Wars Nightfall
Latest high-quality installment of one of the top MMORPGs in the genre.
World War II Online
Leading MMOFPS that drives realism into the World War II theme.
Legend of Ares
Free MMORPG with 3D graphics and a considerable focus on PvP combat.
Rappelz
Free 3D MMORPG from the makers of FlyFF.
Shattered Galaxy
Leading MMORTS where groups and teamwork are essential to victory.
Global MU Online
Hardcore action MMO that is very similar to Diablo and can be played for free up to level 60.
Eudemons Online
Free fantasy MMO with a great pet system that allows players to assemble their own special fighting forces.
Deicide Online
Free 3D MMORPG with a very innovative class system.
Archlord
Fantasy MMORPG where one player can rule over the entire game world.
Hero Online
Free martial arts MMORPG with a fighting system that can capture your imagination.
Ferentus - Canceled
Beautiful fantasy MMO where you can hire NPCs to fight along side you and that is currently in Open Beta.
Titan Quest
Beautiful action RPG that plays similar to Diablo and offers free online play.
Industry Player
Online business simulation game that allows you to match your business wits against thousands of other players.
Space Cowboy Online
Free 3D MMO with both MMORPG and MMOFPS elements that has large scale nation wars and upgradeable space ships.
Furcadia
Free MMOSG or massively multiplayer online social game driven by a wide range of player-created content.
Myth War Online
Free MMORPG with a huge variety of pets, hand-painted graphics, and a very different combat system.
War Rock
Free online tactical shooter with realistic weapons and vehicles.
Tibia
Free MMORPG with a huge player base and multiple player worlds with different playing modes.
Face of Mankind
Innovative MMO where role-playing is key and the players are in control, Face of Mankind.
Dark Ages
Often overlooked pay-to-play MMO that offers a 10 day free trial.
Kingdom of Loathing
Free Online RPG where sarcasm and humor reign supreme.
Albatross 18
Innovative game that combines a free MMO with fantasy Golf.
Lands of Hope
Very deep MUD with thousands of graphics that offers free play up to Level 100.
Dark and Light
MMORPG that boasts over 15,000 square-miles of land in its game world, Dark and Light.
Wheel of Time MUD
Free text-based RPG/MUD based on one of the greatest fantasy novel series ever.
Trash
Online RTS game that supports up to 24 players at once and lets you play the human side of the human-mutant conflict for free.
Blood Clans
Free Online RPG with 3D graphics and a focus on playing in clans.
Navy Field
War strategy MMO with RPG elements that can be played for free until level 30.
Guild Wars Factions
Stand alone campaign with new PvP and guild features that also offers free online play.
Starport: Galactic Empires
Free graphical strategy game where you can either play on a persistent server or try to win a 2 week game period.
Rakion
Free 3D MMO with great graphics that offers plenty of PvP action.
Auto Assault
Action 3D MMORPG where you can blow nearly anything up.
Monster and Me
MMORPG intended primarily for younger audiences that is free to play and focuses on pets.
The Saga of Ryzom
Beautiful 3D MMORPG with an intriguing storyline and considerable character freedom.
GunBound
Innovative shooting game with cartoony graphics that lets you face other players in front of an audience.
Shadowbane
A PvP oriented MMO with both RPG and RTS elements.
Silkroad Online
A 3D MMORPG with both historic and fantasy worlds.
RF Online
A sci-fi MMORPG with anime graphics that focuses on PvP.
Renaissance Kingdoms
Very interactive free online RPG with great political and economic aspects.
Xiah
Free 3D MMORPG with a martial arts theme that gamers may want to avoid for the foreseeable future.
Endless Online
Small fantasy MMORPG that has anime graphics and is free to play.
Little Fighter 2
Arcade-style fighting with very colorful characters that can be played online.
Hobo Wars
Free Online RPG with heaping doses of originality and humor.
Neocron 2
Controversial MMO that offers both FPS and RPG elements.
Anarchy Online
Major sci-fi MMORPG with both a pay-to-play and a free version, Anarchy Online.
Eve Online
Science-fiction MMO that gives you considerable freedom in space, Eve Online.
Supreme Destiny
Free 3D MMORPG with both an English and a Korean version.
Guild Wars
Retail RPG with free online play that won GameOgre.com's Best Gaming Value award for 2005.
Thang Online
Free 3D MMORPG with a huge focus on action and a unique monster system, Thang Online.
ROSE Online
Cartoon-style MMORPG where you can have a major effect on the gaming world.
Conquer Online
A free MMORPG set in an ancient Chinese Kungfu world with nice anime-style graphics.
Rubies of Eventide
A free MMORPG that melds 3D graphics with incredibly deep gameplay.
Ragnarok Online
Popular MMO with cartoon graphics and several innovative features, Ragnarock Online.
Ashen Empires
Medieval Fantasy MMORPG that was once known as Dransik.
Pardus
Free Massive Multiplayer Online Browser Game (MMOBG) where you can trade or pillage in space.
FlyFF: Fly For Fun
Check out a free MMORPG with colorful graphics and solid gameplay where players fly on boards and broomsticks.
Puzzle Pirates
Assume the role of a pirate on the high seas in this puzzling free MMORPG.
Maple Story
Take a look at a MMORPG with cartoon-style graphics that is free to download and play.
GunZ
A game that lets you live out your action movie fantasies online.
BattleMaster
A little-known free Online RPG with strong strategy elements.
Adventure Quest
Take a closer look at one of the more colorful free online RPGs.
Knight Online
Check out one of the best free 3D MMORPGs.
RuneScape
GameOgre.com takes a closer look at one of the more popular Free MMORPGs.