Featured Online Game of the Week
Asura Force Online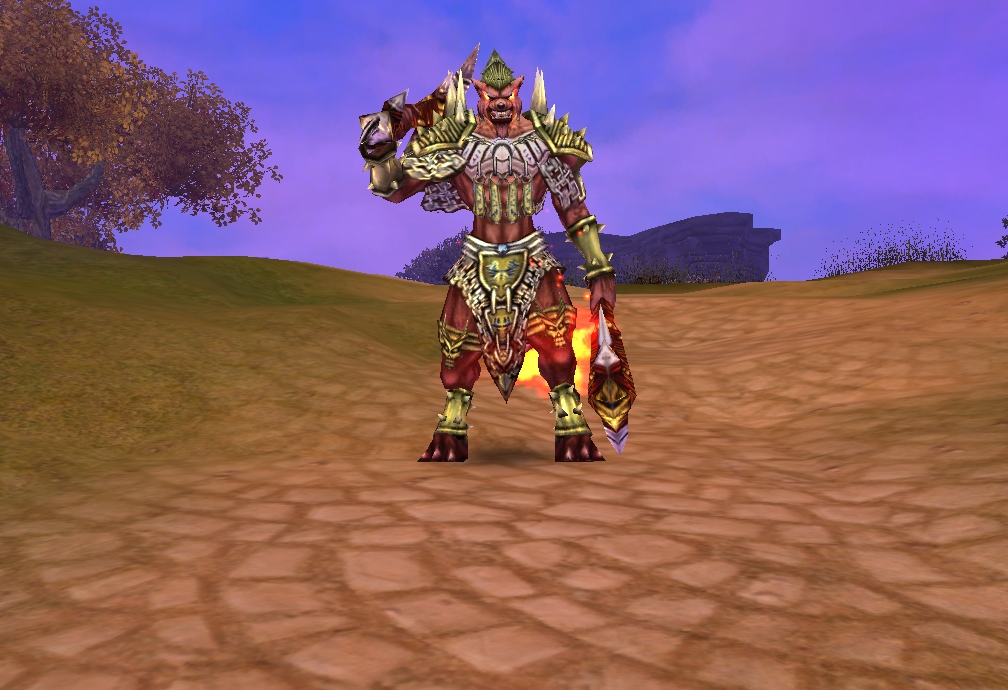 Game Description and Comments
The new MMORPG game Asura Force is the newest product of the well known publisher Mira Game who have deployed such titles as Talisman Online and Soul Order Online. As a game, AF is a fantasy-styled MMORPG with all the trappings we expect from a 3D game of its genre, a highly stylized environment, lots of monsters, instances, PvP, and even guild-vs-guild combat, and a wide variety of quests.

Like many games in its genre, it sports characters who all receive a type of pet that assists as well as transforms the characters and increases their attributes and abilities. There's also a "monster transformation" system, permitting players to cross-play as their favorite fiends and foes in order to change their play style or attributes to fit different situations.

Asura Force is free-to-play and published very close to the end of 2012 and is the newest game from Mira Games to hit the market.
Features
Free-to-play 3D MMORPG with strong fantasy elements.
Two factions: Cosmos Tribe and Chaos Tribe.
Five classes to choose from: mage, hunter, healer, fighter, ranger.
All players receive pets called "force sprites" that can be bred and leveled.
Numerous quest types between collection, monster kills, and item usage.
A shapeshift system exists to allow players to change forms into monsters.
A PvP system exists for Guild-vs-Guild combat over cities to control territory.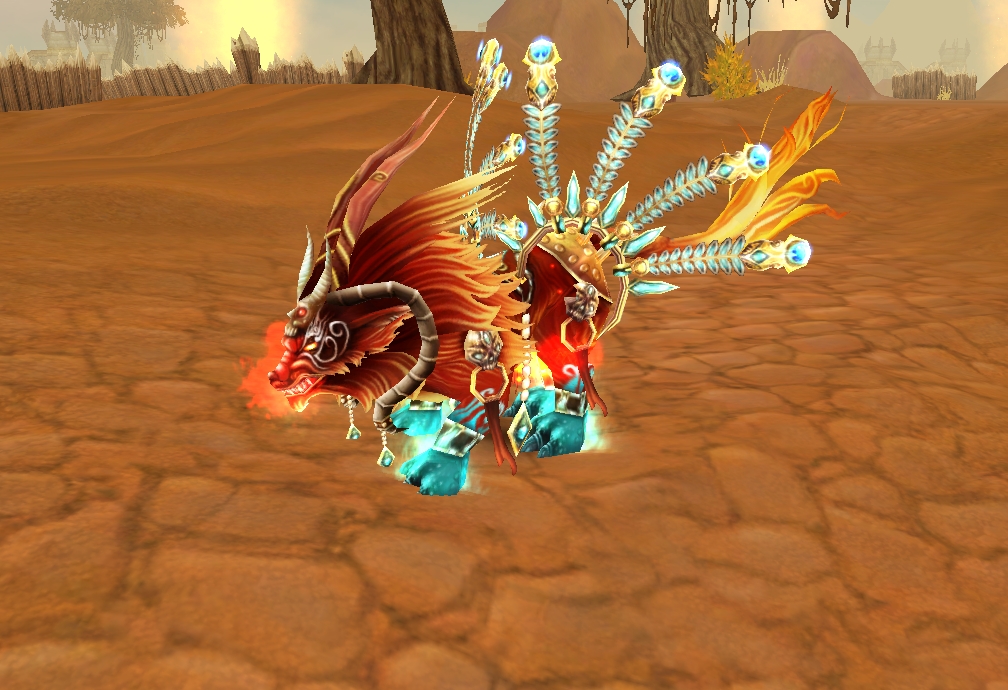 Select Reviews (Edited for Presentation)
"1st should start with story lesson.

In Asura Force legend were five mighty deities in heaven in ancient time, Goddess Nuwa, Mortal King Cosmos, Water-god Gonggong, Fire-god Zoorong and War-god Xingtan. In order to compete for the throne of heaven four deities led a great war every 500 years, except Nuwa prefers to bring benefits to common people. Cosmos was always the winner to be an emperor since the first war.

Then the game starts; choose from 5 classes Fighter, Mage, Healer , Ranger, Hunter. PvP mode has free PvP areas, City War, Tribe War. Other In-Game activities like race, money tree, heaven garden, and more (find by yourself will be funniest.)" – pupu; rating 6.
Asura Force Online Reviews
Pricing Mode
Asura Force is a free-to-play game that uses a virtual item store to support itself. This model is common across all the Mira Game holdings. You can expect it to be stocked primarily with aesthetic items as well boosts that provide quality-of-life and other gameplay boons such as experience boosters, crafting, honor gain, and other elements.

As a new game, no deep-dive examination has been made of the store; however, those interested could look at the other Mira Game titles to see how they handle their virtual item stores to see what they could expect.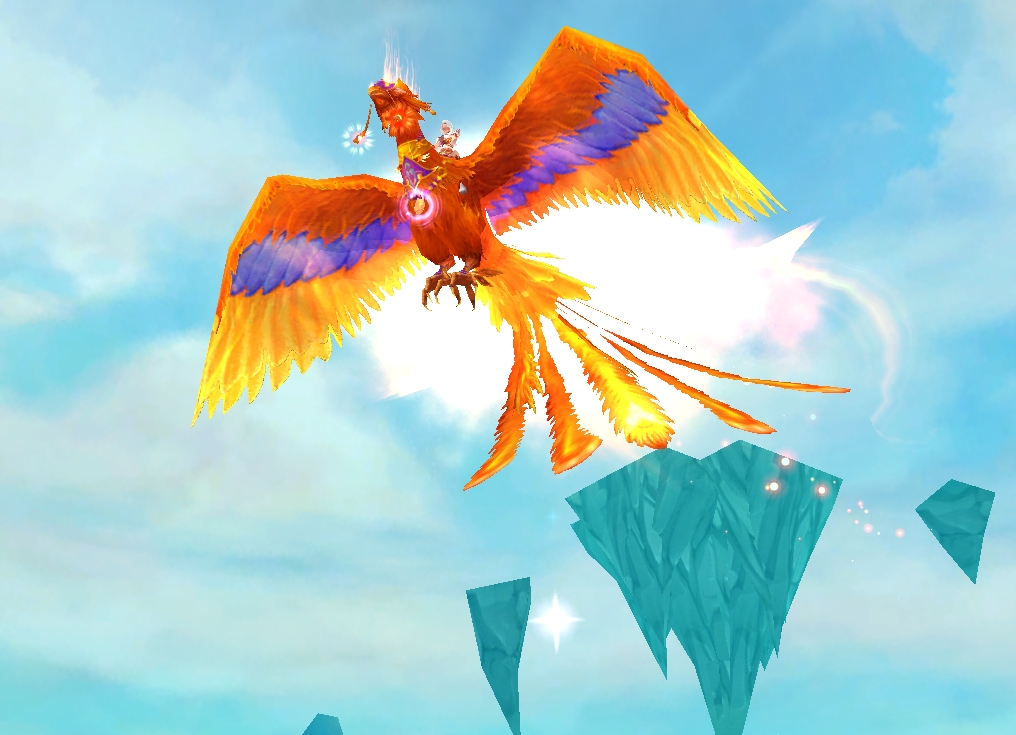 Past Featured Online Games of the Week
Castle Crashers
Multiplayer beat'em up game that has been enjoyed on consoles for years.
Arcane Legends
The most popular mobile MMO that can be played on smart phones and tablets.
City of Steam
Free steampunk MMORPG with nine playable races including Orcs.
Legend of Edda
Free MMORPG with cartoony graphics that recently had a major update and upgrade.
Knight Age
Free MMORPG where mounted combat is actually an important part of the game.
Glitch
Weird browser/social game that just announced it's own cancellation.
Torchlight 2
Well polished sequel to one of the best Diablo clones in many years with more features.
Pirate 101
Free-to-play MMORPG aimed at younger audiences from the makers of Wizard 101.
MechWarrior Online
Free combat simulation with large customizable mechs.
Mists of Pandaria
Latest expansion to the 800 pound MMO gorilla known as World of Warcraft.
Castle Empire
Free browser MMORTS published by Ubisoft that is set in the Settlers universe.
Guild Wars 2
Buy-to-play MMORPG that will likely lead the MMO industry for many years.
Soul Order Online
Free 3D MMORPG with excellent music and very low system requirements.
Dragon Born
Free browser-based 2.5D MMORPG featuring faction PvP and auto-piloting.
RaiderZ
Free MMORPG with huge monsters and fun gameplay from Perfect World.
Tynon Online
Free Facebook hybrid RTS/turn-based strategy game from the makers of Evony.
AlterVerse
Free MMORPG/FPS hybrid game with no level system or agonizing grind.
Brick Force
Free sandbox shooter that posses elements of the popular game known as Minecraft.
Spirit Tales
Free MMORPG that has been called "The cutest fantasy game ever!"
Tribes: Ascend
Free fast-paced shooter that is the latest installment of a classic franchise.
C9
Free high fidelity 3D MMORPG with fast paced combat and FPS controls.
The Secret World
Major MMORPG with solid production values that will release on July 3rd.
Tamer Saga
Free browser RPG with anime graphics and autofight and autotrack systems.
Black Aftermath
Free contemporary turn-based criminal fantasy web game with lots of strategy.
K.O.S. Secret Operations
Free 3D MMOFPS that has more classes than most shooters.
Elgium
Free fantasy MMORPG that uses an interesting virtues system.
Repulse
Free sci-fi MMOFPS with lots of weapon and character customization.
Diablo 3
The greatest online action RPG franchise of all-time is back with a bang in 2012.
Carte
Free tradable card game MMO with a variety of both PvP and PvE gameplay.
TERA
Long awaited Blockbuster MMORPG with unique combat and political systems.
Legend: Legacy of Dragons
Free 2D browser game with a wide variety of PVP options.
Blacklight Retribution
Free sci-fi shooter that is currently in open beta testing.
Sword Girls
Free browser-based card collectible game/MMO with beautiful artwork.
Path of Exile
Free action MMO that is similar to Diablo and just started its Open Beta.
8Realms
Free browser-based MMORTS by Jagex that is casual and runs in Flash.
Evony
Free online strategy game with a very large following and ample notoriety.
Seven Souls
Free 3D MMORPG with a massive PvP system that includes territory wars and battlefields.
Realm of the Mad God
Free RPG with 8-bit style graphics that can be played on Steam.
Club Penquin
Popular Virtual World for kids that continues to thrive after many years.
Uncharted Waters
Free naval-themed MMORPG with a deep economy system, PvP, and pirates.
Rosh Online
Free 3D MMORPG with a focus on PvP that is the relaunch of Karos Online.
War Inc.
Free third person shooter with FPS elements and rag doll physics.
DragonSoul
Free 3D MMORPG with high quality PvP that allows for mounted combat.
King of Kings 3
Free 3D MMORPG by Gamigo with a focus on PvP and Realm vs. Realm combat.
Triple Triad
Free browser online card game that is played directly on the GameOgre forum.
Might and Magic: Heroes Kingdoms
Free browser based tactical RTS game with PvP and PvE action.
Dungeon Defenders
Action RPG/TD game that is being enjoyed by the GameOgre Community.
Lucent Heart
Free social-sim MMORPG with an extensive soul mate system for players.
SWTOR
Long awaited MMORPG blockbuster that could succeed where other games failed.
Prius
Free 3D MMORPG with amazing graphics and a three character system.
ASDA 2
Free anime MMORPG sequel with a vast emote and soul mate system for socializing.
Empire Earth
Old school MMORTS with a loyal community that still mods the game.
Fortune Online
Free 2D browser MMORPG with customizable gear that plays similar to Diablo.
Golden Age
Free browser MMORTS by Aeria Games with a lobby area filled with avatars of players.
Angels Online
Free 2D MMORPG with a PvP culture and in-game bot scripting for crafting and fighting.
Heroes of Neverwinter
Leading Facebook RPG that has gained success fast.
Drakensang Online
Free browser-based fantasy MMORPG with Diablo-style graphics and co-op gameplay.
Star Supremacy
Free browser-based science fiction colony management game with solid graphics.
Crystal Saga
Free combat browser MMORPG with bright colorful graphics and an AFK system.
Loreaon
Free browser MMO with unconventional mech combat in a futuristic theme.
Brawl Busters
Free third person shooter with animated graphics and co-op modes.
Superhero City
Free-to-play Facebook game that showcases super hero battles between two players.
Luvinia Online
Free 3D MMORPG by Outspark with many social features and voice options.
City of Heroes
Leading super hero MMORPG with great customization that will soon be free-to-play.
Gladiatus
Free browser-based MMO where you can gain game gold in real time without playing.
Age of Empires Online
Free strategy game by Microsoft with cartoon graphics.
Nodiatis
Free browser-based online RPG with incredible depth and customisation.
Project Blackout
Free lobby-based online FPS that depends on skill and team tactics.
Dragon Nest
Free 3D MMO game with coop play and an exceptional PvP system.
Rusty Hearts
Free action arcade MMO game with cell-shaded graphics, PvP, and costumes.
Iris Online
Free Gypsy MMORPG with instanced dungeons and a Tarot Card System.
Scarlet Legacy
Free 3D MMORPG with a quick fighting system and intense PvP deathmatches.
Elsword
Free manga style MMO with intense PvP action and customizable controls.
Lunia Online
Free arcade style MMO with RPG elements and comic book graphics.
MU Online
Free action MMORPG that has just entered its 6th season with a new class.
Eden Eternal
Free 3D MMORPG with anime graphics where guilds can build entire towns.
Grand Epic Online
Free brower-based MMORPG with a Creative Instance System.
APB Reloaded
Free MMO Shooter that has been brought back after failing as a pay-to-play game.
Iron Grip: Marauders
Free browser-based MMORTS with 3D tactical combat.
ARGO
Free 3D hybrid MMORPG with an open world and steam-punk style.
World of the Living Dead
Free zombie strategy game where you must use your wits in order to survive.
Godswar Online
Free MMORPG with a newbie kit on GameOgre that is now offered on Facebook.
Black Prophecy
Free 3D realtime space combat MMO that has exciting PvP battles.
Picaroon
Free persistent MMORTS set in a future where the world is covered by water.
Spiral Knights
Free console-type adventure MMO by Three Rings that focuses on co-op play.
Mythos
Action-style MMORPG similar to Diablo that has been highly anticipated for years.
Angry Birds
Very addictive puzzle game that can be played on a wide variety of platforms.
King of Kings 3
Free fantasy MMORPG that focuses largely on massive PVP such as guild warfare.
Microvolts
Free MMO shooter with a toy theme that recently entered into open beta testing.
Ace Online
Free MMO space shooter that currently has a beginner package giveaway.
Pandora Saga
Free MMORPG that focuses on medievel PvP combat where guilds fight for castles.
Zentia
Free MMORPG that just added an expansion and a marriage system for players.
World of Tanks
Team-based MMO with both shooter and RPG aspects that recently entered Open Beta.
Earthrise
Major science fiction MMORPG with open PvP and an impressive skill system.
Dreamlords
Free MMORTS game with nice graphics, PvP and cooperative PvE.
Cardmon Hero
Free card collecting MMORPG by T3Fun with hack and slash type action.
DC Universe Online
Long-awaited super hero 3D MMORPG with a host of familiar faces.
Rift: Planes of Telara
Major 3D fantasy MMO that could end up being one of the best MMORPGs in 2011.
Cosmic Break
Free third person MMO shooter where players can own and customize multiple robots.
Heroes of Three Kingdoms
Free strategic MMO by Perfect World Entertainment that is based on a civil war in China.
DDTank
Free browser-based action game with a wide variety of nice costumes and power-ups.
Forsaken World
Free 3D MMORPG by Perfect World Entertainment with intense PvP and Realm vs. Realm combat.
World of Warcraft: Cataclysm
Long awaited expansion for the world's most popular MMORPG that adds two new races and reshapes the game world.
Odyssey Classic
Free old school Online RPG with a 2D top-down view that has been inspired by classic RPGs.
Legend of Edda
Free hardcore PvP MMORPG with large scale Realm versus Realm battles.
War of Angels
Free 3D fantasy MMORPG where players can fight in the air and underwater.
Hukumdar Online
Free browser-based fantasy MMORTS with interactive maps and RPG elements.
Kitsu Saga
Free 3D MMO where pet companions known as Kitsus help players gather and craft items.
Seal Online: Eternal Destiny
Free 3D MMORPG with anime-style graphics and a system where couples can level together.
Theta Warriors Online
Free sci-fi MMORTS that can be played on Facebook and MySpace as well as any Internet browser.
Fists of Fu
Free arcade action MMO by Outspark with anime-styled graphics and a flare for humor.
Vindictus
Free physics-based MMORPG with high-speed combat and amazing graphics.
Ministry of War
Free browser MMORTS with PvP and PvE combat in addition to Guild versus Guild battles (GvG).
Mission Against Terror
Free-to-play first person online shooter with real-time voice communication.
Blade Wars
Free Martial Arts MMORPG with a customizable fighting system from the same company as Dragon Oath.
Tales of Fantasy
Free 3D MMORPG with several interesting features such as mounted combat and horse racing.
Legendary Champions
Free fantasy DotA-style MMORPG that features player versus player (PvP) battlegrounds.
Dawn of Nations
Free browser-based strategy game that features heroes and generals from World War II.
Soul Master
Free to play MMO strategy game (MMORTS) that uses common elements from RPGs.
Toontown
Leading MMORPG designed for kids and families where throwing pies and squirting water are encouraged.
StarCraft II: Wings of Liberty
Long anticipated online RTS sequel of a game that has been a global PC hit for over 10 years.
WonderKing
Free 2D side-scrolling MMORPG similar to Maplestory where players can mine and participate in PvP.
FarmVille
Free social game on Facebook that has turned operating a virtual farm into an online gaming phenomenon.
Mytheon
Free 3D MMO based on classic mythology with real-time strategy elements and an interesting system that revolves around Power Stones.
Kingdom Heroes
Free PvP themed MMORPG by Aeria Games where players can control cities and ships.
Battle of the Immortals
Free action MMORPG by Perfect World that focuses on both PvP and PvE.
Fragoria
Free browser-based MMORPG with good graphics that can be played in several different languages.
Roblox
Free sandbox MMO game and virtual world where players can make whatever they wish.
Red Dead Redemption
Open world action game set in the Wild West with an engaging story and endless possibilities for players.
Bad Company 2
Major online shooter that boasts some of the best vehicular combat of any game.
Mortal Online
First person sandbox MMORPG with open world PvP and realistic combat.
Kingory
Free browser-based strategy game that can be played on Facebook and offers both RTS and RPG elements.
Battle for Wesnoth
Free turn-based strategy game where players can make their own campaigns and scenarios.
Beach Volleyball Online
Free 3D sports MMORPG with nice graphics where players can enjoy the summer on and off the court.
Aika
Free fantasy MMORPG with a focus on large scale PvP wars where up to 2000 players can fight each other on one battlefield.
Karos Online
Free 3D MMORPG with amazing graphics and guild wars where guilds can take control of mines.
Heroes of Newerth
Free real-time strategy game that is focused heavily on multiplayer action.
7Million
Free 3D MMOG with no violence where players can take on the role of a master thief who performs amazing heists.
OZ
Free social MMO that has been around for years and revolves around fishing and player interactions.
Dungeon Bandits
Free tournament style MMO with a sense of humor where players scramble for the treasure chest.
Love
Social MMO with many unique features including a first person view and the ability to build settlements.
City of Eternals
Free browser-based vampire game with a modern day theme and many social features.
Grand Fantasia
Free fantasy MMORPG with a unique sprite companion system where your sprite gathers materials and crafts items for you.
Allods Online
Free 3D fantasy/science fiction MMORPG similar to World of Warcraft that is based on Rage of the Mages.
Star Trek Online
Major science fiction MMORPG where players can captain their own ships in a popular universe.
Global Agenda
Hybrid MMO shooter with RPG elements and a science fiction/spy theme.
Epic Duel
Free browser-based MMO from the makers of AdventureQuest that is focused on PvP combat.
League of Legends
Free online strategy game with RPG elements that is based on a World of Warcraft III map.
Call of Duty: Modern Warfare 2
Major multiplayer shooter that has broken sales records.
Crowns of Power
Free 3D fantasy MMORPG with world PVP and a decidedly old school feel.
Dragonica
Free 3D side scrolling MMORPG with cartoon-like graphics and a nice guild system.
Alliance of Valiant Arms
Free massive online shooter with several different game modes.
Dragon's Call
Free browser-based fantasy MMO where players can loot other players and use in-game bots.
Earth Eternal
Free browser-based MMORPG with 3D graphics and a blend of many different fictions and myths.
Torchlight
Fantasy action RPG that resembles the Diablo franchise and is just as addictive.
Neverland Online
Free turn-based web MMORPG with 2D cartoon-like graphics and an extensive pet system, Neverland Online.
Dungeon Fighter Online
Free multiplayer arcade-style fighting game with both PvE and PvP.
Tales Runner
Free casual racing MMO game where characters socialize in different fairy tale settings. This is the second feature on Tales Runner.
Blood Bowl
Ultra-violent fantasy football game based on the popular Warhammer universe.
Dragon Oath
Free 3D Martial Arts MMORPG currently in beta that offers an amazing pet system and constant in-game events.
Heroes of Gaia
Free Strategy MMO based on the vaunted Heroes of Might and Magic series.
Borderlands
Sci-Fi themed first person shooter with cooperative game play and RPG elements.
Gates of Andaron
Free 3D fantasy MMORPG where players fight over disputed territories in PvP wars.
WarpForce
Free browser-based online RPG with a science fiction theme that is an expansion of AdventureQuest.
Fallen Earth
MMORPG/MMOFPs combo with an apocalyptic setting that was launched the same day as Aion.
Aion
Potential WoW killer where players fly around and participate in a combination of PvP and PvE.
SUN
Free 3D fantasy MMORPG with a hack & lash combat system and a customizable Battle Zone System.
Dungeons and Dragons Online
Fantasy MMORPG with incredible depth that was pay-to-play for years before going free-to-play.
Champions Online
Superhero MMORPG that is expected to surpass both City of Heroes and City of Villains.
Asda Story
Free anime MMORPG with an innovative soul-mate system that binds two players together.
Wizard 101
Free fantasy MMORPG with a turn-based combat system that is targeted towards younger players.
Dance Groove
Free MMO dancing game by Outspark where you can customize your look and dance to your favorite music.
Empire Craft
Free browser-based strategy game with a fantasy theme where players can put heroes in charge of troops.
CrimeCraft
Persistent next-generation online shooter with RPG elements and gang hideouts.
Ogre Wars
Free online strategy game about three warring ogre nations that is played in the forum of GameOgre.com.
Jade Dynasty
Free 3D martial arts MMORPG by Perfect World Entertainment that offers large scale PvP battles and a plethora of different quest types.
Battlefield Heroes
Free-to-play online shooter with cartoon graphics from the vaunted Battlefield franchise.
Free Realms
Free fantasy world with an optional trading card game (TCG) where combat is not required.
Luna Online
Free fantasy MMORPG with cartoon graphics and many interesting social features such as Date Instancing.
FreeSky Online
Free browser-based massive strategy game (MMORTS) where players can build a military empire or a commercial empire.
Project Powder
Free snowboard racing MMO with anime graphics and three different game modes.
Fusion Fall
Browser MMORPG based on the Cartoon Network Universe that can be played for free.
HolyBeast Online
Free fantasy MMORPG where players can freely switch between an animal form and a human form.
Freaky Creatures
Monster fighting MMOG with PvP combat and billions of possible monster part combinations.
Luminary
Free social MMORPG with anime graphics that has a large focus on political and financial elements.
Twelve Sky 2
Free martial arts MMORPG with a large scale PvP battle system that is the sequel to a very successful PvP MMO.
MegaTen
Free 3D MMORPG with a post-apocalyptic Tokyo setting that is based on a popular Japanese console game series.
Quake Live
Free browser-based online FPS with social networking elements and mainstream appeal.
zOMG!
Free-to-play browser MMORPG that combines innovative gaming with the social interaction of a virtual world.
BattleForge
Retail online-only RTS where players collect virtual cards to engage in both PvP and PvE battles.
Runes of Magic
Free 3D fantasy MMORPG that has drawn many comparisons to World of Warcraft.
SplashFighters
Free 3D online fighting game with a skin editor that allows players to fully customize their characters.
Land of Magic
Free 2D MMORPG with an old school approach and a rebirth system that allows characters to eventually become demi-gods.
Cross Fire
Free online FPS with a military theme and an innovative game mode known as Ghost Mode.
Left 4 Dead
Intense cooperative first person shooter by Valve where zombies are everywhere and teamwork is essential for survival.
S4 League
Free multiplayer third person shooter with a futuristic sports theme and a large focus on teamwork.
Manga Fighter
Free third person online shooter with cartoon graphics that doesn't take itself seriously.
Ether Saga Online
Free anime MMORPG where every player starts with a pet and players get special skills depending on when their characters were born.
Operation 7
Free MMOFPS where players can build their own weapons and kill opponents with one shot to the head.
Subspace Continuum
Free online game that is like a multiplayer version of Asteroids and has been around for over 10 years.
Darkfall
Highly anticipated 3D fantasy MMORPG that is expected to offer many industry innovations including complete looting and unrestricted PvP.
Chronicles of Spellborn
Innovative 3D fantasy MMORPG that focuses on the storyline and is powered by the Unreal Engine.
La Tale
2D platform MMORPG that is free to play and is similar to games like Maple Story and WindSlayer.
World of Goo
Innovative puzzle/construction game with an online scoreboard and a free demo version.
Grand Theft Auto IV
PC version of leading sandbox action game that does not fail to be controversial like its popular franchise.
Florensia
Free MMORPG from Japan where players can have fun on land or sea.
Atlantica Online
Free strategic MMORPG with a turn-based combat system.
4Story
Free 3D MMORPG that revolves around three kingdoms and boasts a Realtime Strategic Command System for strategy in small to large battles.
Wolfteam
Free 3D shooter/MMOFPS where your character can transform into a werewolf.
Lord of the Rings Online: Mines of Moria
First major expansion pack for one of the best made pay-to play MMORPGs.
World of Warcraft: Wrath of the Lich King
Second expansion to the most popular MMORPG in the world.
Twelve Sky
Free martial arts MMORPG with a faction system and a large focus on PvP.
Windslayer
Free 2D side-scrolling MMORPG with arcade-style combat and a PvP zone known as Battle Field.
AQ Worlds
Free browser-based MMORPG with real-time combat from the makers of AdventureQuest.
Dark Eden
Free vampire-themed MMORPG that is one of the pioneers of the horror genre.
Tales Runner
Free online racing game within a fairy tale themed world where players race on foot to be the best.
Legend of Golden Plume
Free MMORPG with cartoon graphics that is community-based.
Warhammer Online
Blockbuster PvP-focused MMORPG with Realm vs. Realm Combat that has been compared to World of Warcraft.
Requiem: Bloodymare
Free 3D M-rated MMORPG with special monsters that only come out at night and characters that can transform into beasts.
Elf Online
Free turn-based cartoon MMORPG with funny quests and an interesting pet system.
Nostale
Free fantasy MMORPG with cartoon graphics where players can play Mini Games in their very own Mini Land.
Phoenix Dynasty Online
Free 2.5D MMORPG with thousands of quests and an interesting Five Element system.
Ghost Online
Free 2D side-scrolling MMORPG focused on action that will remind players of Maple Story.
Zu Online
Free 3D Kung Fu MMORPG with anime-style graphics and a treasure hunt system.
Red Stone
Free 2D MMORPG with an old-school action RPG look and a transformation system.
Rohan
Free 3D MMORPG where victims of player killers can get their sweet revenge.
Secret of the Solstice
Free anime-style MMORPG where some skills can be acquired via hunting or from trading with other players.
Neo Steam
Free 3D MMORPG with a Steam Punk theme and an interesting transportation system.
Mabinogi
Free fantasy MMORPG based on Celtic mythology that has a plethora of unique features such as an aging system and a weight system where players can become fat by eating too much.
Age of Armor
Robot-themed MMORPG with 3D graphics where the game world can be destroyed via war.
Rumble Fighter
Free online game that is focused on multiplayer fighting.
Glest
Free 3D fantasy RTS with both a single player and multiplayer mode.
Grand Chase
Free side scrolling MMORPG with arcade-style combat and a large PvP focus.
Dream of Mirror
Free 3D MMORPG where players can fly on their weapons and do a wide variety of jobs.
Age of Conan
Mature-themed 3D MMORPG based on a dark fantasy franchise that could innovate the MMO industry.
Shadow of Legend
Free 2D MMORPG that can be played on both PCs and mobile devices.
Moondo
Free online game that combines a colorful online shooter with a multiplayer racing game.
Magic World Online
Free fantasy MMORPG with video chat and an in-game bot that reduces grinding.
Drift City
Free online car RPG/racing game with cartoon-like graphics that is open-ended.
WYD Global
Free 3D action MMORPG that offers a combat controller system and castle sieges.
World of Kung Fu
Free Martial Arts MMORPG where players can create their own Kung Fu schools.
Pirates of the Caribbean Online
Pirate MMORPG based on a very popular movie franchise that can be played for free.
TinyWarz
Free turn-based strategy game that offers a huge number of abilities and vehicles.
Crazy Tao
Free MMORPG with an enemy list and unique pets that can be tempted to the dark side.
Perfect World
Free MMORPG with a huge game world that gives players great customization powers.
MechQuest
Free browser game with a giant robot theme from the makers of Adventure Quest.
Minions of Mirth
Free multiplayer RPG with a single player mode that allows private servers and content from players.
Tremulous
Open source team-based shooter that incorporates RTS elements such as the ability to build structures with various functions.
Cabal Online
Free fantasy MMO that is finally getting a North American version.
Shaiya
Free 3D MMORPG with great graphics that pits good versus evil.
Pirates of the Burning Sea
Major pay-to-play game that could take the pirate MMO to new heights.
Beyond Protocol
MMORTS that brings back the glory days of space strategy games.
Allegiance
Free multiplayer space strategy game that started out as a retail game by Microsoft.
Dofus
Popular French fantasy MMORPG with cartoon graphics that has spawned two spin-off games.
Talisman Online
Free 3D fantasy MMORPG with an auction house and guild wars.
Exteel
Free futuristic MMO shooter by NCSoft where players kill other players inside giant robots.
Second Life
Huge virtual world with a thriving economy and unmatched creativity.
Fiesta
Free 3D anime-style MMORPG with a special type of quest known as a Kingdom Quest.
Turf Battles
Free fantasy MMORPG with easy leveling and various forms of PvP.
Unreal Tournament 3
Major online shooter with a significant single player mode.
Crysis
Genre-busting first person shooter with amazing graphics and smart baddies.
Team Fortress 2
Class-based team shooter with colorful graphics and over-the-top characters.
Tabula Rasa
Long awaited MMORPG that could turn out to be the dominant game in the sci-fi MMO sub-genre.
Hellgate: London
Major action MMORPG/FPS with six distinctive classes and free online play that can be just as addictive as the Diablo series.
Fury
Free MMORPG/MMOFPS that focuses intently on casual players who want to experience PvP combat.
Zero
Free mech/robot themed MMORPG with fast-paced combat and a fun transformation system.
Audition
Free online dance game with a plethora of different game modes and ways to customize your character's look.
Halo 3
Online FPS for the Xbox 360 that blows away the competition on consoles.
Bang! Howdy
Wild West themed tactical online strategy game from the same company as Puzzle Pirates.
2 Moons
Free 3D action MMORPG by Acclaim that is intended for adults.
Horse Isle
Free 2D online game that focuses on training and racing horses instead of combat.
Two Worlds
Multiplayer RPG that can be played on both the PC and Xbox 360 and has a non-linear storyline.
RYL 2: Incomplete Union
3D fantasy MMO sequel with a PvP focus that offers less grinding and better graphics than the original.
Vovins Fall
Free browser-based graphical RPG that can be played on low-end PCs.
Darkwind
Free 3D car combat MMO that blends action with strategy.
Metin 2
Free action MMORPG where players can ride mounts into battles and guilds fight over strongholds.
Tales of Pirates
Free 3D MMORPG with anime-style graphics from the same company as Myth War and Voyage Century.
Dungeon Runners
Action-packed free MMO that is a combination of Diablo and World of Warcraft.
Sword of the New World
Innovative Free MMO where players have their own families and can control up to three characters at once.
Pristontale
Former pay-to play action MMORPG that is now free-to-play and boasts siege PvP warfare.
Kwon Ho
Free online fighting game that combines the intense action of arcade classics like Tekken and Virtua Fighter with a great deal of character customization.
9 Dragons
Free 3D martial arts MMORPG by Acclaim that allows players to live out their Kung Fu fantasies.
Soldier Front
Free online shooter that has 3D graphics and a Team Battle mode with various missions to complete.
OGame
Popular online real-time strategy game that can be played for free.
MixMaster
Free-to-play fantasy MMORPG that boasts a unique pet/ally system.
Voyage Century
Free 3D nautical MMORPG set in the late 17 century with pirates and sea battles galore.
Lineage 2
One of the best pay-to-play MMORPGs for PvP combat with siege warfare.
Scions of Fate
English Version of a free fantasy MMORPG that has been a huge hit in Asia.
Trickster Online
Free cartoon-style MMORPG with a card-based battle system and a unique storyline.
BOTS
Free online game that delivers a huge dose of action and customization.
Lord of the Rings Online
Highly anticipated 3D MMORPG based on one of the top fantasy franchises ever.
Gekkeiju Online
Free online RPG/MUD with 3D graphics and fun features such as player-owned houses and boats and marriages between players.
Boundless Planet
MMORTS with 3D graphics that offers a free trial.
S.T.A.L.K.E.R.
Long awaited first person shooter that boasts RPG elements and online play.
Martial Heroes
Free 3D martial arts MMORPG with an innovative guild system and combo system.
Ferion
Browser-based multiplayer strategy game where you try to build your own planetary empire.
TerraWorld
Online RPG with 2D graphics and an interesting bounty hunting system that is free to play.
Last Chaos
Free MMORPG with amazing 3D graphics and a personal dungeon system for solo players.
Corum
Free 3D MMORPG from the same company as Rappelz and FlyFF that combines instances with PvP.
GoonZu Online
Free MMORPG from Korea where stocks are traded and town officials are elected on each server.
Faldon
Old school multiplayer RPG with 2D graphics and player-owned housing.
Wurm Online
Community-based fantasy MMO with 3D graphics that is made in Java.
Vanguard: Saga of Heroes
Major fantasy MMORPG that tries to offer a much deeper MMO experience than World of Warcraft.
World of Warcraft: Burning Crusade
Highly anticipated expansion pack that makes the world's most popular MMORPG even better.
Pirate King Online
Free MMORPG with cartoon graphics and large scale sea battles.
Graal Online
Former free online game that offers several different versions of the game and player-built worlds.
DragonFable
Animated browser-based RPG based on the Adventure Quest universe.
The Realm Online
One of the very first MMORPGs that is still running.
RAN Online
Free fantasy MMO with 3D graphics and a unique Japanese college theme.
KAL Online
Free 3D MMORPG based on oriental myth where you can transform into an ancient animal.
Neverwinter Nights 2
Online RPG with nearly unlimited replay value due to player-created modules.
Guild Wars Nightfall
Latest high-quality installment of one of the top MMORPGs in the genre.
World War II Online
Leading MMOFPS that drives realism into the World War II theme.
Legend of Ares
Free MMORPG with 3D graphics and a considerable focus on PvP combat.
Rappelz
Free 3D MMORPG from the makers of FlyFF.
Shattered Galaxy
Leading MMORTS where groups and teamwork are essential to victory.
Global MU Online
Hardcore action MMO that is very similar to Diablo and can be played for free up to level 60.
Eudemons Online
Free fantasy MMO with a great pet system that allows players to assemble their own special fighting forces.
Deicide Online
Free 3D MMORPG with a very innovative class system.
Archlord
Fantasy MMORPG where one player can rule over the entire game world.
Hero Online
Free martial arts MMORPG with a fighting system that can capture your imagination.
Ferentus - Canceled
Beautiful fantasy MMO where you can hire NPCs to fight along side you and that is currently in Open Beta.
Titan Quest
Beautiful action RPG that plays similar to Diablo and offers free online play.
Industry Player
Online business simulation game that allows you to match your business wits against thousands of other players.
Space Cowboy Online
Free 3D MMO with both MMORPG and MMOFPS elements that has large scale nation wars and upgradeable space ships.
Furcadia
Free MMOSG or massively multiplayer online social game driven by a wide range of player-created content.
Myth War Online
Free MMORPG with a huge variety of pets, hand-painted graphics, and a very different combat system.
War Rock
Free online tactical shooter with realistic weapons and vehicles.
Tibia
Free MMORPG with a huge player base and multiple player worlds with different playing modes.
Face of Mankind
Innovative MMO where role-playing is key and the players are in control, Face of Mankind.
Dark Ages
Often overlooked pay-to-play MMO that offers a 10 day free trial.
Kingdom of Loathing
Free Online RPG where sarcasm and humor reign supreme.
Albatross 18
Innovative game that combines a free MMO with fantasy Golf.
Lands of Hope
Very deep MUD with thousands of graphics that offers free play up to Level 100.
Dark and Light
MMORPG that boasts over 15,000 square-miles of land in its game world, Dark and Light.
Wheel of Time MUD
Free text-based RPG/MUD based on one of the greatest fantasy novel series ever.
Trash
Online RTS game that supports up to 24 players at once and lets you play the human side of the human-mutant conflict for free.
Blood Clans
Free Online RPG with 3D graphics and a focus on playing in clans.
Navy Field
War strategy MMO with RPG elements that can be played for free until level 30.
Guild Wars Factions
Stand alone campaign with new PvP and guild features that also offers free online play.
Starport: Galactic Empires
Free graphical strategy game where you can either play on a persistent server or try to win a 2 week game period.
Rakion
Free 3D MMO with great graphics that offers plenty of PvP action.
Auto Assault
Action 3D MMORPG where you can blow nearly anything up.
Monster and Me
MMORPG intended primarily for younger audiences that is free to play and focuses on pets.
The Saga of Ryzom
Beautiful 3D MMORPG with an intriguing storyline and considerable character freedom.
GunBound
Innovative shooting game with cartoony graphics that lets you face other players in front of an audience.
Shadowbane
A PvP oriented MMO with both RPG and RTS elements.
Silkroad Online
A 3D MMORPG with both historic and fantasy worlds.
RF Online
A sci-fi MMORPG with anime graphics that focuses on PvP.
Renaissance Kingdoms
Very interactive free online RPG with great political and economic aspects.
Xiah
Free 3D MMORPG with a martial arts theme that gamers may want to avoid for the foreseeable future.font>
Endless Online
Small fantasy MMORPG that has anime graphics and is free to play.
Little Fighter 2
Arcade-style fighting with very colorful characters that can be played online.
Hobo Wars
FrFree Online RPG with heaping doses of originality and humor.
Neocron 2
Controversial MMO that offers both FPS and RPG elements.
Anarchy Online
Major sci-fi MMORPG with both a pay-to-play and a free version, Anarchy Online.
Eve Online
Science-fiction MMO that gives you considerable freedom in space, Eve Online.
Supreme Destiny
Free 3D MMORPG with both an English and a Korean version.
Guild Wars
Retail RPG with free online play that won GameOgre.com's Best Gaming Value award for 2005.
Thang Online
Free 3D MMORPG with a huge focus on action and a unique monster system, Thang Online.
ROSE Online
Cartoon-style MMORPG where you can have a major effect on the gaming world.
Conquer Online
A A free MMORPG set in an ancient Chinese Kungfu world with nice anime-style graphics.
Rubies of Eventidefont>
A free MMORPG that melds 3D graphics with incredibly deep gameplay.
Ragnarok Online
Popular MMO with cartoon graphics and several innovative features, Ragnarock Online.
Ashen Empires
Medieval Fantasy MMORPG that was once known as Dransik.
Pardus
Free Massive Multiplayer Online Browser Game (MMOBG) where you can trade or pillage in space.
FlyFF: Fly For Fun
Check out a free MMORPG with colorful graphics and solid gameplay where players fly on boards and broomsticks.
Puzzle Pirates
Assume the role of a pirate on the high seas in this puzzling free MMORPG.
Maple Story
Take a look at a MMORPG with cartoon-style graphics that is free to download and play.
GunZ
A game that lets you live out your action movie fantasies online.
BattleMaster
A little-known free Online RPG with strong strategy elements.
Adventure Quest
Take a closer look at one of the more colorful free online RPGs.
Knight Online
Check out one of the best free 3D MMORPGs.
RuneScape
GameOgre.com takes a closer look at one of the more popular Free MMORPGs.